The giveaway is now closed. The winner will be announced shortly.
HolgaDirect are celebrating the recent release of Holga lenses for a range of new mounts such as those for Pentax, Olympus PEN and Lumix G cameras (see press release).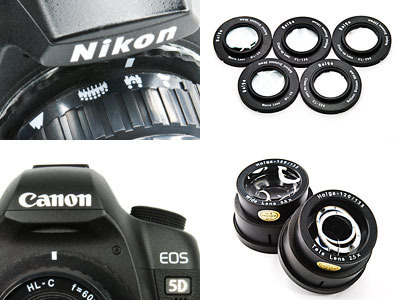 What can I win?
In this giveaway you can win a Digital Holga Kitchen Sink Kit from HolgaDirect (valued at USD 108.99). The kit contains a Holga lens for a Digital Camera plus a Wide Lens, Telephoto Lens, Close-up Lens Set, Macro Lens Set and the new Holga Fisheye for Digital. The winner can choose any of the following mounts : Nikon SLR, Canon SLR, Olympus SLR, Pentax SLR, Sony SLR, Olympus PEN, Panasonic Lumix G, Sony NEX, Samsung NX. Note that if the winner chooses a non-SLR mount (eg, Olympus PEN) then we will send the prize in two parts as the new Fisheye (FEL-HLW) for the smaller formats has not yet been released.
How do I win?
The rules are simple: leave a comment to this blog post. This giveaway will be closed in one week.
The best part?
This giveaway is open to anyone and is not restricted to US residents only, everyone is welcomed to participate.
Good luck!