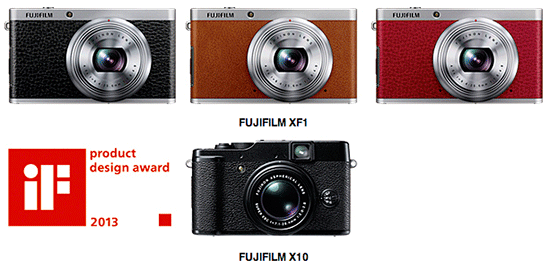 Fujifilm won the 2013 iF Product Design Award for their XF1 and X10 cameras:
The premium compact digital cameras, the XF1 and X10, by Fujifilm Corporation (President: Shigehiro Nakajima) have been commended in the iF Product Design category of the iF Design Awards 2013. The iF Design Awards, which are organized by iF International Forum Design GmbH, were established in 1954 and are widely regarded as one of the most prestigious industrial design awards in the world.
Nikon D4 and Nikon 1 are some of the other cameras awarded this year.