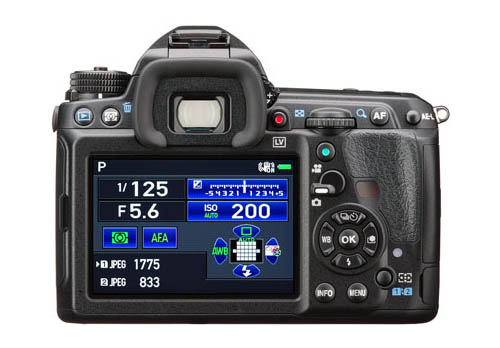 Tomorrow Pentax will announce their new K-3 II DSLR camera. Adorama already published their K-3 II camera review (the post is now removed). Here are few quotes:
Starting with the basics, the Pentax K-3 II utilizes a 24M CMOS image sensor to faithfully recreate the color and tonal range in any scenario. Featuring Pixel Shift Resolution, the K3-II merges multiple shots in a single image to generate an ultra-high definition image.

The K-3 II includes built-in GPS, (accessible with the push of a button) making it a great tool for the intrepid outdoor photographer on assignment. This includes an understated GPS log function that can record field routes to be uploaded to map services such as Google Earth.

With 4.5 stop in-camera shake reduction (SR), loss of stabilization when using non-SR or even old manual focus lenses is a thing of the past. If you enjoy using manual focus, a Pentax is a no-brainer.

The K-3 II has the ability to capture Full HD 60i/30p movies, and also includes inputs to record stereo audio with an external microphone.
Several K-3 II promo videos are already available on YouTube: