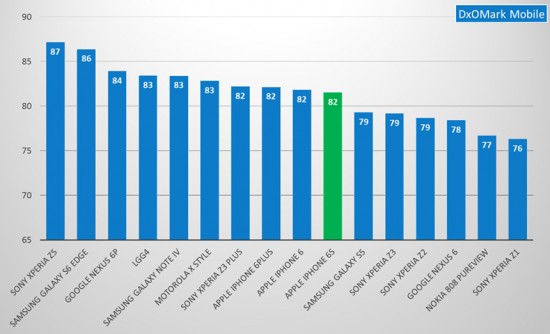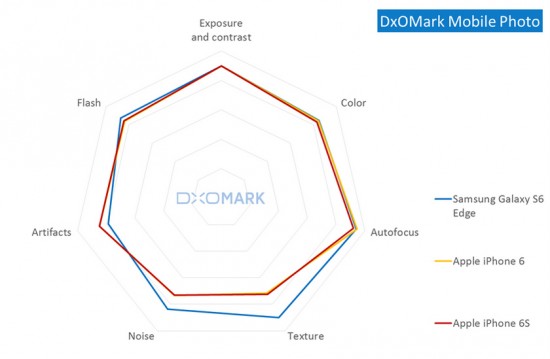 Along with their iPhone 6s review, DxOMark published their rankings for the best smart phone camera - the Sony Xperia Z5 is currently on top of the ranking, while the new iPhone 6s is at #10:
"Strong competition from rivals means that the Apple iPhone 6s actually moves down in our rankings. The Moto X Style and Google's Nexus 6P bracket the 6s on performance, but are significantly cheaper to own.

Apple's technology is unable to keep noise at competitive levels; in fact, noise level is much higher than what can be found on the current leaders of our database.

Detail preservation in bright light has slightly improved with respect to the iPhone 6, but the overall score remains low compared to the best in its class.

The iPhone 6s performed well in our video assessment, with good results in exposure and autofocus accuracy, white balance reliability and color rendering.

Strength and weakness are the same than the previous Apple iPhone 6.

Overall, the Apple iPhone 6s continues to offer a good balance of performance and top-notch user experience, but those looking to upgrade from the iPhone 6 Plus might not find it appreciably compelling; however it's likely that anyone with an earlier model will be lining up."
Here is another iPhone 6s Plus vs Sony Xperia Z5 camera test comparison: