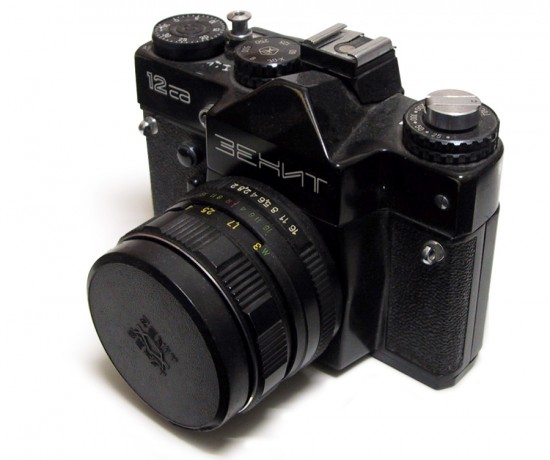 The Russian state corporation Rostec is planning to bring back to life the Zenit camera brand. Here is the Google translated news flash:
State Corporation "Rostec" intends to revive the brand "Zenith" cameras

"Rostec" plans to revive the brand of camera "Zenit". On Monday at a press breakfast in Moscow, said the director of "Rostec" Communications and Strategic Studies Vasily Brovko. "This is a very high demand product, we want to make it a luxury device, by analogy with the Leica», – noted Brovko. In "Rostec" includes Krasnogorsk Mechanical Plant, which in Soviet times produced the most popular cameras in the USSR "Zenith".
More on Zenit cameras from Wikipedia:
Zenit (Russian: Зени́т) is a Russian (and formerly Soviet) camera brand manufactured by KMZ in the town of Krasnogorsk near Moscow since 1952 and by BelOMO in Belarus since the 1970s. The Zenit trademark is associated with 35 mm SLR cameras. Among related brands are Zorki for 35 mm rangefinder cameras, Moskva (Moscow) and Iskra for medium-format folding cameras and Horizon for panoramic cameras. In the 1960s and 1970s, they were exported by Mashpriborintorg to 74 countries.[1]

The name is sometimes spelled Zenith in English, such as the manuals published by the UK Zenit-importer TOE.[2] However, TOE's imported camera bodies as from 1963 retained the "Zenit" badges. The early Zorki-based models before that time were labelled "Zenith" in a handwritten style of script.
Zenit cameras are available dirt cheap on eBay.
Via RNS