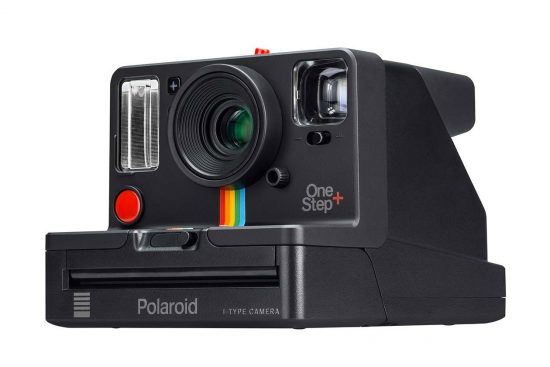 Polaroid Originals (formerly known as The Impossible Project) announced a new Polaroid OneStep+ camera with Bluetooth:
The OneStep+ is a new Polaroid instant camera with more ways to play. An evolution of the OneStep 2, the OneStep+ connects to the Polaroid Originals app via Bluetooth® wireless technology, unlocking six creative tools. Discover double exposure and light painting features, plus next-level control with remote trigger and manual mode. A secondary portrait lens lets you get even closer to your subjects with even sharper photos, while a powerful flash and long-lasting rechargeable battery let you shoot anywhere, at any time. Well, as long as you have film.
Accepts i-Type and 600 instant films to produce 3.5 x 4.2″ prints with a 3.1 x 3.1″ image area.
Bluetooth-compatible to integrate with an iOS or Android mobile device with the Polaroid Originals app installed.
Polaroid Originals app can be used to enable remote trigger, noise trigger, or manual mode, as well as the ability to make double exposures or light paintings.
Fixed 106mm, f/14 to f/64 lens is constructed from optical grade, coated acrylic and has a fixed-focus design for working with subjects as close as 2′ away, or 1′ away with its portrait setting enabled.
Built-in flash is available for working in low-light conditions.
12 second self-timer function is ideal for selfies and group portraits, which can be reduced to 1 second using the Polaroid Originals app.
Built-in 1100mAh lithium-ion battery can last for up to 60 days per charge, and is charged through the camera with an included USB cable.
Neck strap for hands-free carrying.