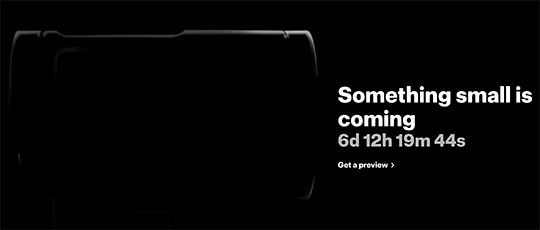 Profoto has a new teaser about "something small is coming" it looks like a small B1X or something similar. The official announcement should be on September 12th. Here are the details:
"We never comment on new product launches. But this time is different. We want to give you, as a My Profoto member, a preview of what's to come. One week from now, we're launching something big globally. And by big, we're talking figuratively. Because the product itself is not big. In fact, it's the opposite.

Watch the video below and see if you can catch it.

We know that size matters. Because how much gear you have to carry — matters. How much space you have to set up and work in — matters. Being able to move fast, get in, get out and most of all, get the shot — matters. That's why when we designed our newest light, we first considered size. It's seriously small. That said, it punches significantly above its weight."