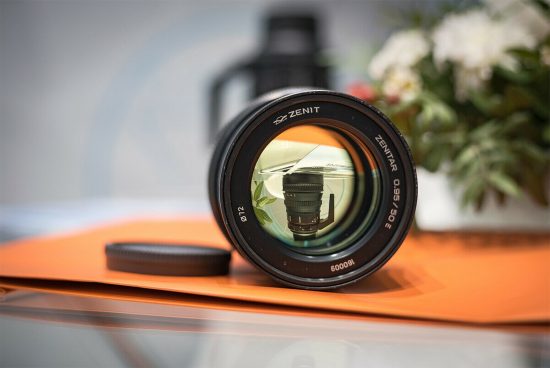 Phillipreeve published the first review of the new Zenitar 50mm f/0.95 full-frame mirrorless lens for Sony E-mount (now available for sale on eBay):
"So much is wrong with this lens, I don't even know where to start.

The lens is super heavy, yet the build quality isn't exactly great. Both rings are a bit scratchy with uneven resistance, markings are not engraved, the lens hood is wobbly and reflective on the inside.

Sharpness and contrast at f/0.95 are far from good, especially off center. By f/1.4 the lens starts to show acceptable resolution and contrast, but there are many more reasonable 50mm f/1.4 lenses available that offer the same and more for much less money and bulk.

Distortion is unusually high for a 50mm lens. Astigmatism and coma are both very badly corrected. You get completely black corners when stopping the lens down and flare resistance at wider apertures is the worst I have ever seen."
Via Phillipreeve