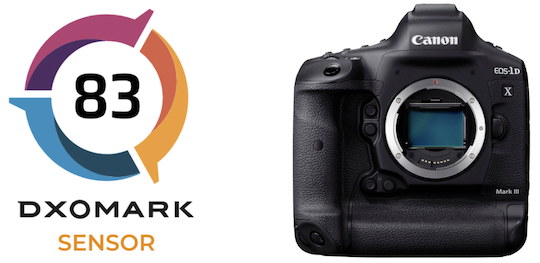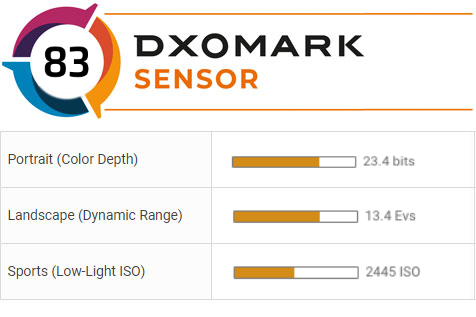 DxOMark released their sensor test results for the top-of-the-line Canon EOS-1D X Mark III DSLR camera – the 83 test score is below many several years old cameras: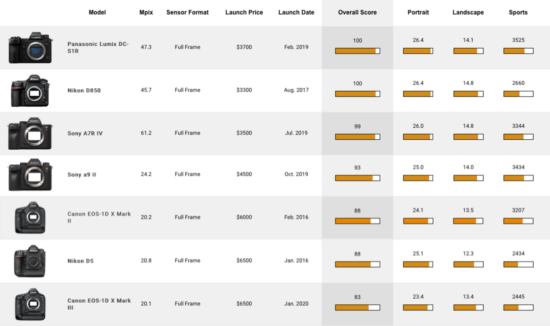 Here is their conclusion:
Sports journalism is a highly competitive field and requires a camera that can keep pace with the action unfolding in front of the lens. The Canon EOS-1D X Mark III has been designed with that one goal in mind. Although we at DXOMARK test only sensor performance and no other features, at face value it's an incredibly fast DSLR with not only blazing AF speed, incredible continuous shooting rates and a prodigious buffer, but also an equally impressive sensor. Admittedly, it's not quite at the cutting edge in our metrics for sensor performance, but there's far more to it than that.

Like the Nikon D5 and the Sony a9 II, such cameras are highly specific and a niche purchase. If you're already a Canon user with a significant investment in lenses and other dedicated system accessories, then there's not enough difference here in sensor dynamics to get you switch brands. If you're new to the market, there's a lot to consider, but even then the Canon EOS-1D X Mark III is still more than a worthy contender for your hard-earned cash.
Via Dxomark