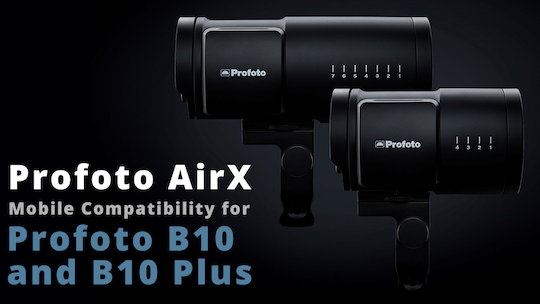 As I already reported last week, today Profoto announced that their B10 series flashes can now be used with an iPhone:
Today, Profoto announces a major milestone by bringing the Profoto B10 flash series to mobile photography through the proprietary "Profoto AirX" technology. This allows professional photographers, for the first time in history, to use the full power of their flashes no matter the capturing device.

"This is a revolutionary innovation," states Profoto CEO Anders Hedebark. "No matter what kind of photographer you are, it's all about the light. And we want to set that light free, so you can create great images regardless of your capturing device."