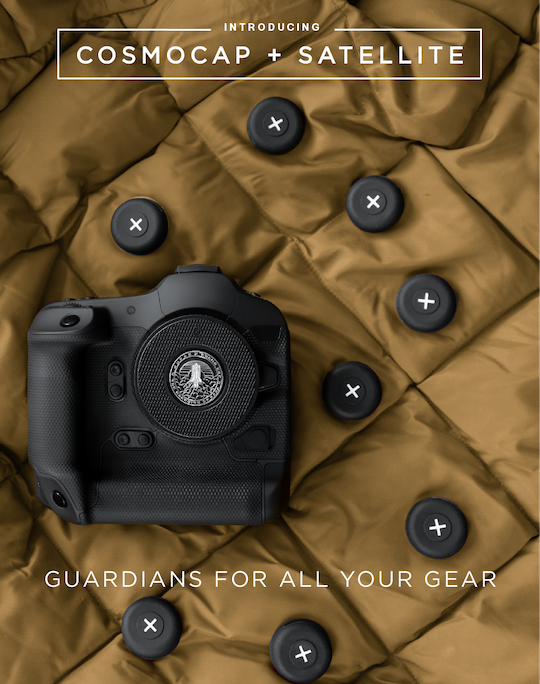 Last week Oberwerth released the first Leica M11 camera leather case with a hidden pocket for an Apple AirTag. Similar to Oberwerth, today KURVD started a new Kickstarter campaign for camera caps with hidden AirTag cavities: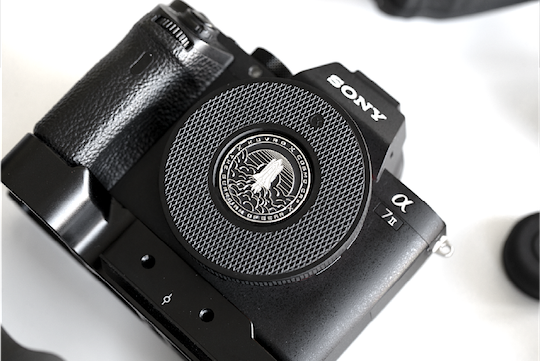 Additional information from KURVD on the new CosmoCap & Satellite:
WHAT ARE COSMOCAPS & SATELLITES?

Our CosmoCaps and Satellites are versatile caps w/ hidden AirTag cavities to adhere to, track and guard your gear, providing peace of mind in knowing where it is at all times.

CosmoCaps & Satellites enhance your workflow because:

Reason #1: GPS Tracking Capability.

Function: Internal cavity allows the user to install an Apple AirTag or a Tile Pro/Sticker to monitor
and track their gear at any moment.
Value: Peace of mind knowing where its been and where its at… especially in the event it is
misplaced, lost or stolen.

Reason #2: Protects against the elements.

Function: Locking body cap protects camera body from dust and debris. Adhesive backside of Satellites allows you to stick them anywhere, especially in low-profile/discrete places to monitor your gear in the shadows.
Value: Peace of mind.

Reason #3: Versatility .

Function: Works on all Canon, Sony & PL body types and mounting systems. Less time wasted.
Value: Saves time. Less stress looking for the right body cap. Less research in looking for the right
cap to buy. Etc.

Reason #4: Style

Flare/Taste: Brings style and personality to your camera body.
Value: Uniqueness and individuality.
Other crowdfunded projects that are still available for purchase: