Sony half-mirror/Pellix-mirror patent (US Patent Application 20100045853) – this patent will allow AF during video recording/live view: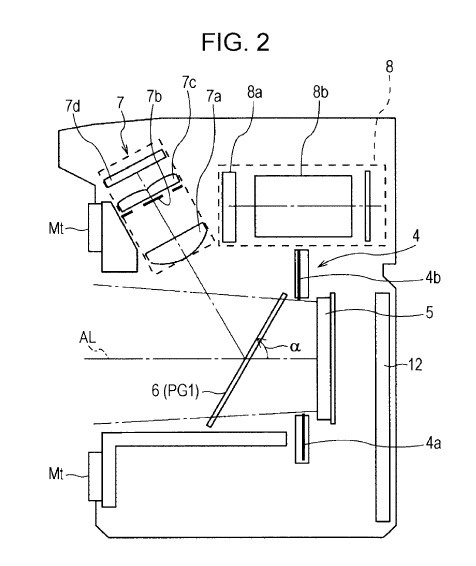 "There is proposed a digital camera which is capable of simultaneously performing phase difference detecting AF by a phase difference detecting AF sensor and live view in which time-series images for determining a picture composition are electronically displayed on a display"
Read more on the Pellicle mirror and Pellix mirror @ Wikipedia. Canon filed a similar patent application last year. See also a related sensor phase detection patent filed by Sony last year.
Panasonic H.264 movie recording and tilt-able LCD patent (US patent application 20100033587):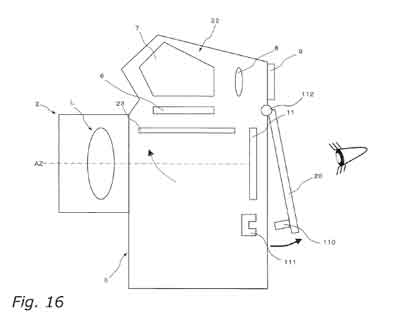 "…The display unit 20 is a variable-angle monitor with which the angle can be freely changed with respect to the case 3a of the camera body 3, and the angle can be tilted upward by means of a hinge mechanism"
"…further comprising a display unit configured to display a real-time image acquired by the imaging unit in the moving picture photography mode"
"…two different methods can be used for focal point detection, namely, a phase difference detection method in which the above-mentioned focal point detection unit 5 is used, or a contrast detection method based on the image signal outputted from the imaging sensor"
"…The compression method can be, for example, JPEG (Joint Photographic Experts Group) in the case of a still picture. In the case of a moving picture, MPEG (Moving Picture Experts Group) is used. Also, an H.264/AVC format in which a plurality of frames of image signals are compressed together can be used."
One of the drawings in this patent appears to be similar to the Panasonic LC1 camera: