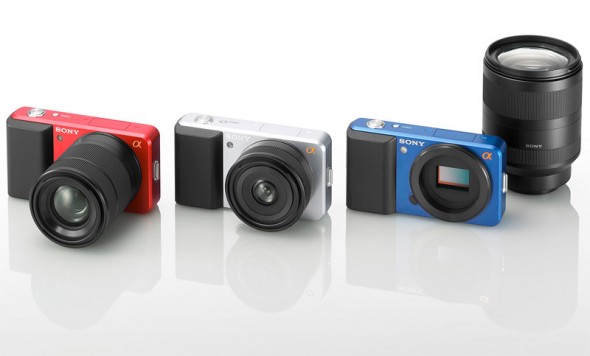 Some rumors point to an April 18th announcement of the new Sony EVIL cameras:
"18 april is the press-release of this camera, the camera shall be different , than we see at the PMA and maybe we get some more information , about some other thinks but that I don't now for sure"
Others rumors indicate an official release in late May:
"According to our sources the camera will be announced on late May! We don't have the exact date but we have been told that the camera will be available in stores in June. There will be two mirrorless cameras called NEX!"
The detailed specs are expected to be:
14mp APS-C CMOS
brand new Sony E mount
used SDHC or MS
RAW supported
3.0 LCD 920K color
11 AF point
ISO 200-12800
video recording (model NEX5: 1080  NEX3:720p) format Mp4 or AVCHD
built-in flash and AF Assistance light
new FW50 batteries
body: NEX5-D/K/A  NEX3-D/K/A
lens: 18-55/F3.5-5.6 , 16mm/2.8