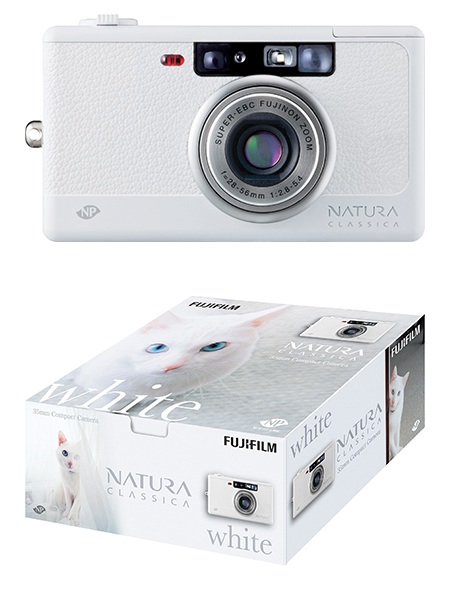 First, this is a film camera and apparently a good one. It sells for $300-$400 on eBay. Fuji decided to make a limited 3000 pieces edition.
Details (computer translated):
Released in late June, 2010
Product Features "Non-flash" program made it possible to control its own exposure shooting "NP" mode features.
F2.8 lens and a bright, 28mm wide angle to 56mm with 2x zoom.
with exposure compensation function (7) NP (Photo Natural) with a release function mode.
Via Cnet