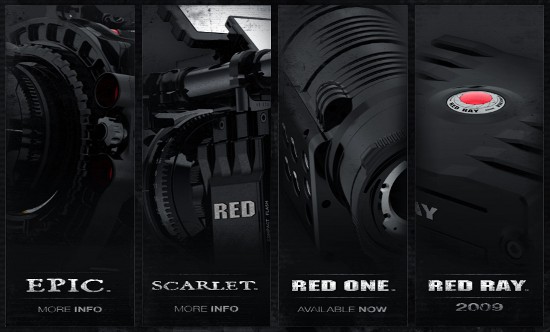 After some technical difficulties, the RED EPIC camera is back on track according to RED's founder Jim Jannard:
". . . . we have located the wicked, mean and nasty bug and our engineering team has put a bullet in the back of it's head. That pesky bug has put us behind in our schedule (obviously) since it also held up the work that followed it. We are now making the type of progress we had hoped to be making a few months ago.

We have working EPIC cameras… and are adding features on a daily basis. Firmware upgrades are happening fast and furious. But please remember that we are not going to release a buggy camera with limited features this time, so keep that in mind. Lots of testing, upgrading, new features, bug patrol… and all of the above happening now. The RED ONE is now one of the most reliable cameras in the industry (after a humble beginning)… EPIC will not be a step backward."
RED Epic will be produced in the US and is expected to be available in 5 months according again to a comment by Jim Jannard:
"if EPIC isn't in the hands of many in 5 months, I'm in deep trouble"
You can read all Jim Jannard posts on the reduser forum here.
Here is a video on the Red Epic camera: