Hoya filed a patent back in 2007 of what appears to be a water-resistant interchangeable lens camera: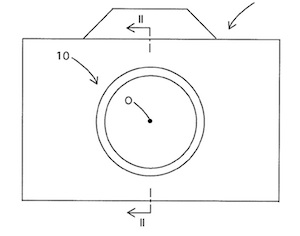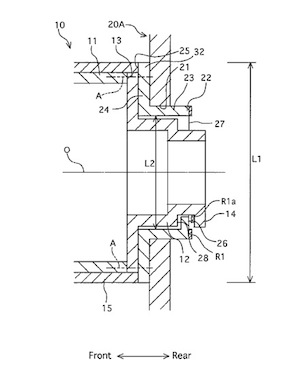 The full patent 7756405 can be found here:
"Field of the invention: The present invention relates to an interchangeable lens which is selectively mountable to a packing-compatible camera body and a packing-incompatible camera body, and also relates to a camera system which includes a packing-compatible camera body, this packing-incompatible camera body and a interchangeable lens.

Description of the related art: Conventionally, in order to provide a water-resistant camera system which is composed of at least one interchangeable lens and a camera body, the interchangeable lens is provided at the rear end thereof with an annular packing made of a resilient material. This annular packing comes into elastic contact with a body-side mount (body mount) of a camera body when the interchangeable lens is mounted to the camera body.

Camera manufacturers manufacture their own-brand camera bodies so that all these camera bodies have body-side mounts of the same shape and size to make all their own-brand interchangeable lenses compatible with all their own-brand camera bodies (note that the shape and size of the body-side mount differ according to camera manufacturers)."