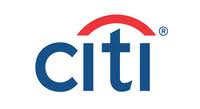 On page 2 of this CitiGroup report about Hoya (the owner of Pentax), you will see the following sentence:
"Hoya plans to release a mirrorless camera under Pentax brand that is distinct from models already on the market."
No further information is provided. It is really weird that a financial corporation like CitiGroup would report rumors on their official report... unless they know something about this project.
Rumors of a new mirrorless camera from Pentax have been floating around for a while. Here are some of the recent quotes on this topic:
"Pentax engineers are continuing to pursue the possibility of launching a mirrorless interchangeable-lens camera, as the firm points to an 'exciting' few months ahead."
"It's quite clear that we don't want to be seen as the same as everyone else. We would go down a different route. We are looking to grow. We want to grow. It's going to be an exciting year. I think everybody will see a change in Pentax."