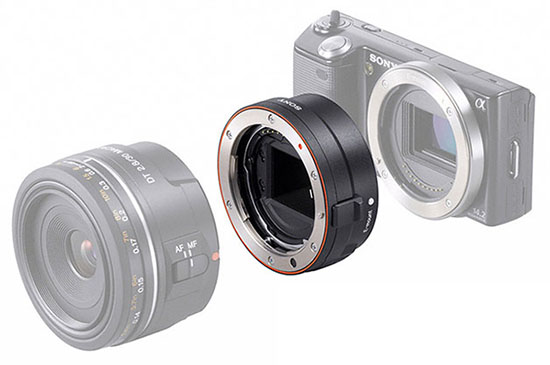 Few days ago Sony released a new firmware for their NEX line of products. Initially, I did not pay attention to any of the details, until I saw this post on PetaPixel: with the LA-EA1 adapter, Sony NEX cameras can now autofocus with A-mount lenses and the AF process can take anywhere from 2 to 7 seconds:
"With an A-mount lens attached to NEX-5/NEX-3, autofocus takes approximately 2 to 7 seconds based on Sony measurement standards. Actual AF time with A-mount lens  may vary depending on the subject and shooting conditions."
I think it is great that Sony provides an adapter with AF support, but this is just a reminder to always read the fine print at the bottom of the page (in this case, the press release).