There has been a stream of new sensor announcements in the past few days (see here and here). This is because of the Vision 2010 show that starts tomorrow in Stuttgart, Germany.
Today we learned more about the Sony "Super 35mm" sensor that is inside the new Sony digital motion picture camcorder. The next diagram show that the new Sony sensor has four times bigger pixel size than a regular DSLR camera: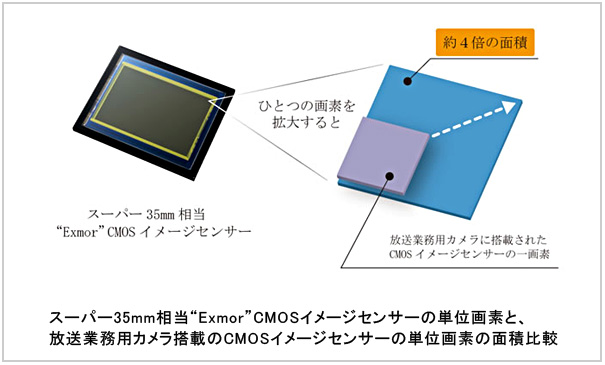 I will not cover new sensors that are not tailored for the photo/video industry (like this one).
Update: another 8MP sensor for smart phones got announced today.