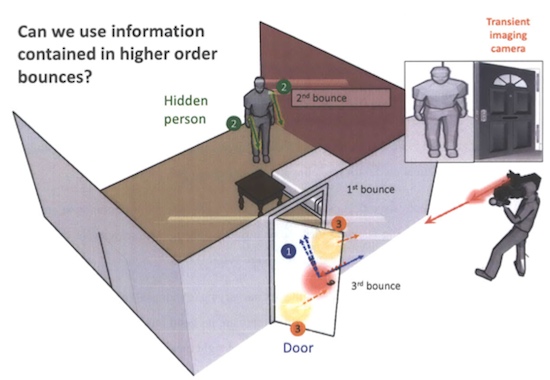 Interesting news reported by BBC - MIT created a camera that can produce an image of an object that is not directly visible by sending a laser beam and creating an image from the  bounced light of the object:
"The prototype uses an ultra-short high-intensity burst of laser light to illuminate a scene. The device constructs a basic image of its surroundings - including objects hidden around the corner - by collecting the tiny amounts of light that bounce around the scene."
Professor Ramesh Raskar from MIT explains that an image can be captured without direct line of sight, similar to the way the echo bounces around until it reaches our ears: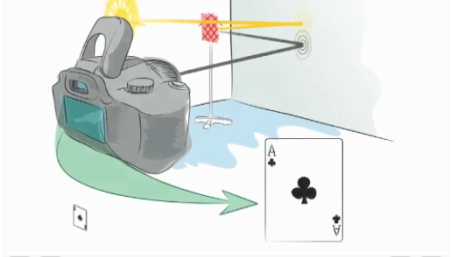 Watch the video on BBC or read the original paper for more information on "Femtosecond Transient Imaging".