In an interview with AP, Samsung's vice president of camera business Jeong Wook Kim said that Samsung is "determined" to be #1 in the mirrorless camera market by 2012 and be "the best selling camera brand" by 2015.
"We are passionate about making a success of the NX system, and we are certain that the APS-C sensor will dominate the compact system camera market. It won't be long before compact system camera sales exceed those of DSLRs, and then Samsung will be the best selling camera brand"
BCN ranking shows that Samsung is currently not even in the top 20 best-selling interchangeable lens digital camera (based on Japan's market):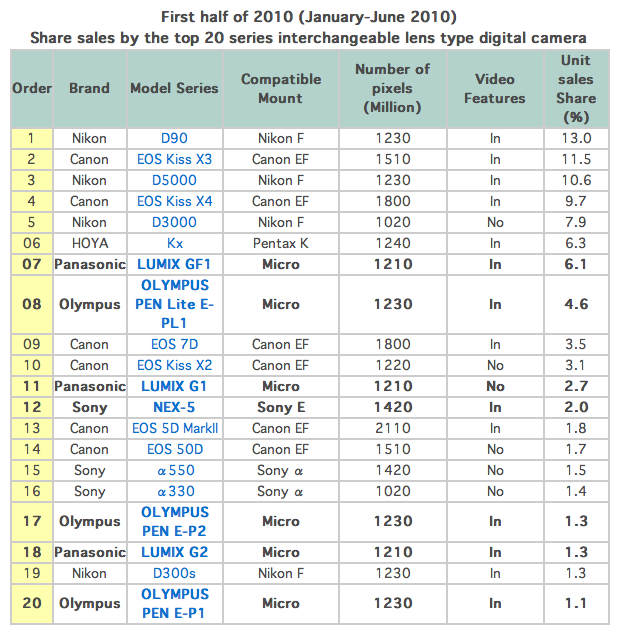 Maybe Samsung's statement was about the Korean market only, because I do not see how this can happen on a global scale.