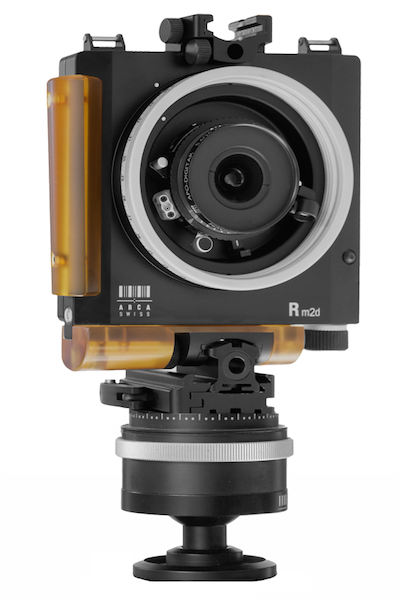 Arca Swiss is preparing to release its newest medium format camera (announced at Photokina). The main features of the Rm2d are:
lightweight
compatibility with all leading digital and film backs
weight: 700 gr.
offers 3 types of handgrip wich allow for easy switch from portrait to landscape mode
price: $4.326
Full press release after the break:
ARCA-SWISS has expanded its R-line of precision medium format cameras with the ARCA- SWISS Rm2d, a smaller, lighter version. The Rm2d is the camera for high resolution hand held photography, both digital as well as analog.
This new camera's features – its functionality and its extraordinary compactness and light weight – make it ideal for architectural and travel photography as well as photo journalism. It has the same clear design that won the Rm3d an acclaimed international design award. The positioning and design of the hand grips allow you to go swiftly from portrait to landscape format.
The Rm2d, like all of the ARCA-SWISS R cameras, has its own AIP (All In Plane) vertical shift in the focal plane. This means no absurd mounts are necessary for stitching. The manual horizontal shift of ± 15mm makes quick stitching possible: the vertical shift of +20/-10mm takes place micrometrically.
The line of lenses with ARCA-SWISS R mounts is available in focal lengths from 23mm-250mm. The precision of the focusing device allows for repeatable settings with 15 micron accuracy. Composing shots is easy with its zoom viewfinder system which can be used with various focal lengths. Its also displays the various shifts.
The camera is compatible with all leading digital and film backs. The R-line's system compatibility ranges from the ARCA-SWISS R lens mount to the extensive assortment of ARCA-SWISS accessories.
Rm2d – weight: 700 gr. – handgrips: 3 types.- price: $4'326