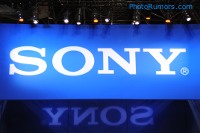 The information I received few days ago is that Sony will be releasing a new NEX 7 camera. Sony Japan already discontinued the NEX 3 model and NEX 7 is the next logical step. The new Sony NEX 7 is expected to have improved functionality across the line, no further details were provided. This is how the camera was described to me:
"When you look in front of the new Sony NEX 7 with the 24mm Zeiss mounted, the new camera looks like a twin of the Minolta Dimage A2 – a really small nice pro body."
The source went further by saying that Sony currently is not working on a full frame NEX camera.