The Pentax and Sony versions of the Samyang 35mm f/1.4 AS UMC lens are now available for sale (the Nikon and Canon version were released earlier this month).
Sony version: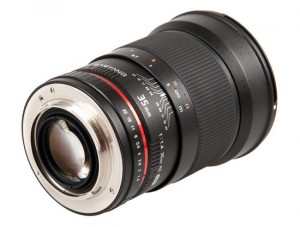 Pentax version: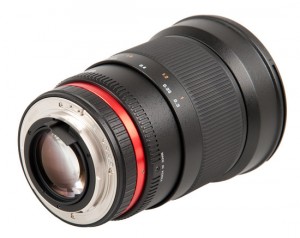 Krakow, May 31th 2011. Delta company – sole distributor of Samyang brand for Europe announces that two new models of Samyang 35 mm 1:1.4 AS UMC are released for sale today. The lens is now available with Pentax K and Sony Alfa mounts.
The list of currently available Samyang 35mm 1:1.4 AS UMC lens includes four mounts: Canon EF, Pentax K, Sony Alfa and one version of Nikon AE mount equipped with micro-processor. Retail price for Pentax and Sony Alfa model is on the level of Canon EF version – EUR 399 gross.
Samyang 35mm 1:1.4 AS UMC
Samyang 35mm 1:1.4 AS UMC is an optically sophisticated bright (f/1.4) wide-angle lens with focal length of 35 mm.
It was designed to work especially with full-frame sensor cameras, nevertheless it may be also used with cameras featuring APS-C/DX and Four-thirds sensors. The device's optical construction comes with two lenses with high refractive index (HR) limiting its weight and dimensions. One aspherical lens (AS) protecting against chromatic aberration was also used. High-quality multi-layer and anti-reflexive coatings (UMC) increase the contrast and allow to generate more natural colours. Samyang 35mm 1:1.4 AS UMC lens takes advantage of the so called "gliding lenses" allowing to maintain high image quality with minimum focusing distance. AE model, intended for Nikon DSLR cameras feature a microprocessor unit allowing to have full control over the exposure parameters and freely use i-TTL flash control technology. Data on focal length and available apertures is recorded in EXIF format.
Warranty
36-months guarantee is provided for Samyang 35mm 1:1.4 AS UMC.
Price
Samyang 35mm 1:1.4 AS UMC with Pentax K mount – EUR 399 (gross)
Samyang 35mm 1:1.4 AS UMC with Sony Alpha mount – EUR 399 (gross)