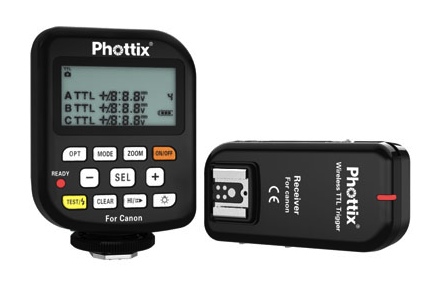 Phottix published this update on the delay of their Odin TTL trigger:
Team Phottix is getting a lot of email about the Phottix Odin TTL trigger for Canon.

Yes, we admit the dates we have mentioned have come and gone with the product not being released. For that we are sorry. Building a TTL control and triggering system from scratch is not an easy task (understatement).

The Odin is being tested by several professional photographers. Phottix is tweaking the hardware and software based on their feedback. We will not release and ship a product that is "buggy." We're not interested in making the photographers of the world our beta testers. We don't want hundreds of firmware updates – we want to release the best product possible the first time.

But I want it now!

Sorry, you can't have it. Do you want a product that works properly, as advertised? Or do you want a product that requires to you to dress your Canon flashes up like Barbie dolls?

Patience, Grasshopper, patience. We're going as fast as our testing procedures allow.