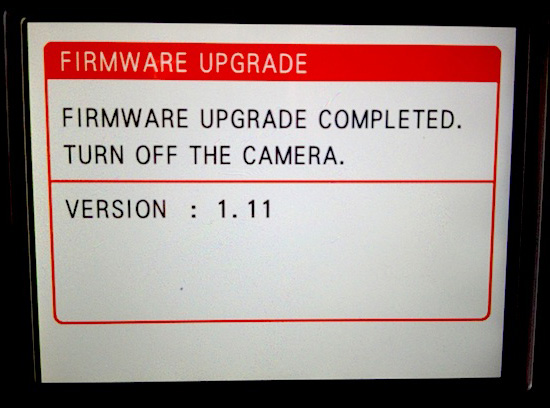 After some new X100 were spotted with the new firmware, today Fujifilm released the v1.11 upgrade for the X100. The changes are minor:
Performance of auto focus at near distance has been improved.
When "SHADW TONE" is set to "MEDIUM SOFT" or "SOFT", live view in LCD may display with abnormal pattern (so-called "solarisation") just after pressing the shutter halfway. This update improves the phenomena.
When self-timer mode is selected, focus and exposure (AE/AF) are set just after pressing the shutter button and these settings are remained for the final shutter releasing.
The new firmare can be downloaded here. Note that the new Fuji X100 firmware update will erase all of your custom settings.