Patent 2011242520 from Olympus describes several different wide angle lenses: 8mm f/3.5 fisheye, 12mm f/1.8, 12mm f/2.8, 10mm f/2.8 and 12mm f/2.0: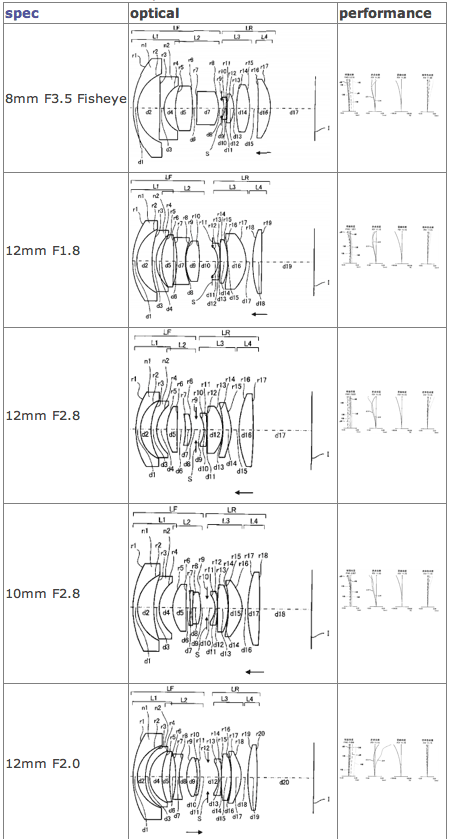 Patent 2011239020 from Ricoh is for a GXR unit with image stabilization: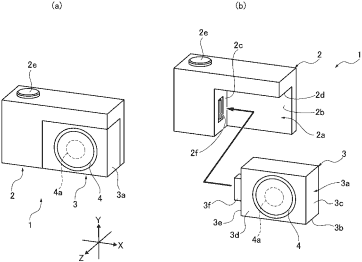 Patent 2011232461 filed by Canon in Japan is for calculating the flash shooting distance based on the color temperature. From the patent application: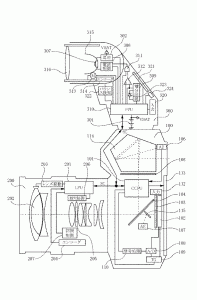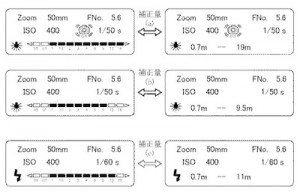 With the strobe device used as a light source, the guide number had determined the flashing tube by main capacitor energy. Therefore, the operation and the display were able to do easily range of the sensitivity (gain) which is the film information of a camera, and the strobe light which becomes correct exposure according to a diaphragm of a lens. Therefore, since a user was made to know range before speed light photography, it was able to reduce that underexposure occurred in a taken image.
Canon patent 2011239063 illustrates a camera with a half mirror: