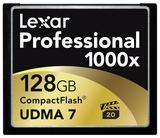 Lexar Introduces Industry's First 1000x Memory Card
Fremont, CA, 5 January, 2012 – Lexar, a leading global brand of flash memory products, today announced the industry's first 1000x memory card, the Lexar® Professional 1000x CompactFlash® (CF) card. The new card provides professional photographers and advanced photo and video enthusiasts with blazing-fast 150MB per second minimum guaranteed sustained read speed.* The Lexar Professional 1000x CF card will be available in 16GB, 32GB, 64GB, and 128GB capacities, and supports the VPG-20 specification, meaning the card has been tested and guaranteed for professional video capture streams at up to 20MB per second, ensuring professional-quality video at high frame rates with no dropped frames. In addition, the Lexar Professional 1000x CF memory card helps accelerate the digital photography workflow, helping clear the camera's buffer for uninterrupted shooting and quickly transferring images and video from the memory card to the computer, when paired with a UDMA 7-enabled reader such as the Lexar Professional USB 3.0 Dual Slot Reader. For additional information about the Lexar Professional 1000x CF card, visit www.lexar.com.
"Lexar Professional CF cards are the only media I trust to capture my video images. With a significant performance upgrade and VPG-20 support, I can spend more time behind the camera and less time waiting for footage to transfer," said Lexar Elite Videographer Alex Buono, who is acclaimed for his video production work on Saturday Night Live. "Lexar has always understood how professionals shoot, manage, and edit their captured content, offering the tools and technologies to make the job faster and more efficient. The Professional 1000x CF card will help ensure that a memory card is never the bottleneck in the creative process."
The Lexar Professional 1000x CF memory card is compatible with all UDMA CF and CF devices. The card includes the latest version of award-winning Image Rescue® software to help recover lost or deleted photo and video files, even if they've been erased or the card has been corrupted.**
"Professional photographers who shoot both photos and video look to Lexar for storage solutions that will enhance their digital workflow and remove the obstacles that stand in the way of the creative process," said Manisha Sharma, director of product marketing for cards, Lexar. "The Lexar Professional 1000x CF card offers some of the best performance available, not only for use in-camera, but also when moving images and video from the card to a computer for editing and processing. Our goal is to allow shooters to focus on capturing great shots, including high-resolution images and HD or 3D video, instead of using up precious time processing in the studio."
The Lexar Professional 1000x CF card provides consumers with the quality and reliability they have come to expect from Lexar. All product designs are tested in the Lexar Quality Labs to ensure performance, quality, compatibility, and reliability with more than 800 intended digital devices.
All Lexar Professional cards include a limited lifetime warranty and free, dedicated professional technical support. The new Lexar Professional 1000x CF card will be available in February, with MSRPs of $169.99 (16GB), $299.99 (32GB), $529.99 (64GB), and $899.99 (128GB).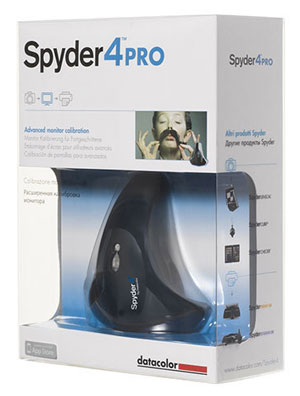 Datacolor Spyder4Pro display color calibration solution
Spyder4Pro is a display color calibration solution designed for photographers and creative professionals that need to match prints to their displays. It includes the ability to adapt to ambient light conditions.

Spyder4Pro features a patented, full-spectrum 7-color sensor that can accurately characterize a variety of wide gamut and normal displays. Spyder4Pro software lets you use the same sensor to calibrate your monitor, laptop computer, iPad, iPhone and projector. No other calibrator has this capability. The fourth-generation sensor uses double-shielded filters for longer life and better performance. On average, accuracy and precision are improved by 26% and 19% respectively. (source)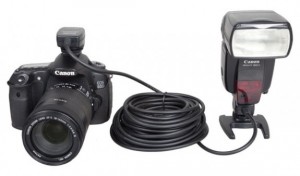 10 meter Phottix TTL cords
Phottix released 10 meter versions of its Canon OC-E3 and Nikon SC-28 compatible TTL cords.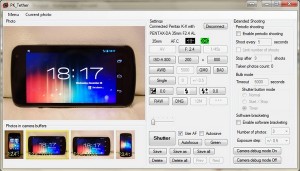 Pentax 645D tethering
The new software version of PK_Tether (version 0.6.0) now supports tethering with the Pentax 645D.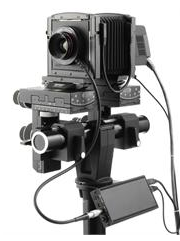 New electronic shutter from Sinar
Designed and manufactured at Sinar in Switzerland
Fastest shutter speeds: up to 1/125 second
Wide-angle photography with view cameras is now possible – by means of lenses built into recessed tubes
The 7-blade iris diaphragm provides a nearly circular aperture
The most modern components and electronics permit a very compact and light-weight construction
Can be built into diverse camera platforms
Conversion of existing O-size lenses, including Schneider
Complete functionality with all brands of digital backs
Control via PC or Mac – as well as remote control via Apple iPhone, iPad or iPod touch (source)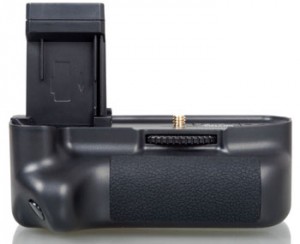 New: Phottix BG-1100D Battery Grip
Phottix announced the addition of its BG-1100D battery grip for Canon 1100D DSLRs. The grip holds two batteries and features a vertical shutter button for easy portrait-orientation shooting.