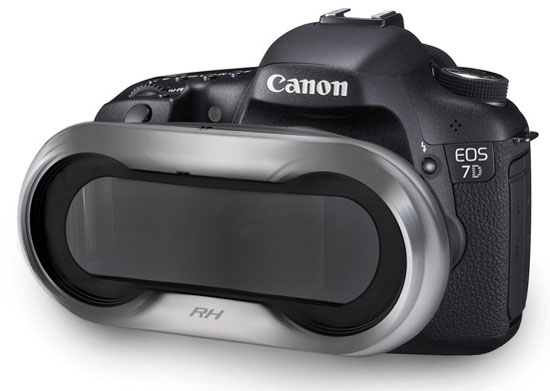 A new anamorphic lens for Canon DSLR cameras will be announced at this year's NAB show:
Introducing RH-1 Anamorphic Lens for Canon DSLR

We are extremely excited to introduce the new RH-1 Series lens for Canon DSLRs, compatible with the new 5D Mark III, 5D Mark II, 7D and others.

The RH-1 provides an ultra wide field of view, with no distortion, that's nearly double that of other ultra wide lenses currently on the market. The RH-1 f/2.8 is housed in a break resistant polymer composite.

There will be a lot more details about the lens, the U.S. release date and pricing at this year's NAB show in Las Vegas. Although an official price has not been confirmed, We are happy to announce that we'll be retailing the RH-1 lens for a price less than $600.