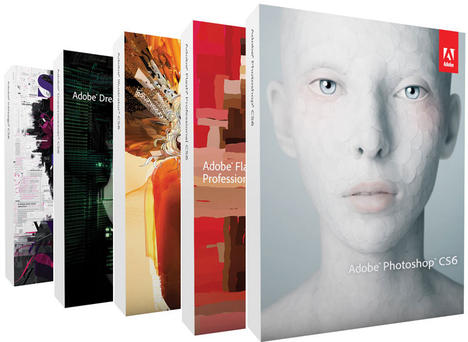 Today Adobe announced their new Creative Cloud service and the CS6 Creative Suite Family which also includes the latest Photoshop CS6.  Shipping will start in the next 30 days. See all CS6 products, pricing and pre-order options here, Photoshop CS6 is $699, upgrading options start from $199.
Check also this YouTube list of 28 videos on the new Photoshop CS6.
Photoshop CS6 features include:

Content-Aware Patch – Allows greater control by letting users choose the sample area used to create a patch.
Adobe Mercury Graphics Engine – Takes advantage of the graphics processing unit in modern hardware to speed up imaging and editing tasks, and process large images faster.
New and Re-engineered Design Tools – Type styles enable consistent formatting; vector layers apply strokes and add gradients to vector objects; custom strokes and dashed lines are easily created; quick layers search and more.
Intuitive Video Creation – The full range of familiar Photoshop tools and an intuitive set of new video tools to create and enhance any video clip.
Blur Gallery – A simple new interface with on-image and in-context controls allows users to quickly create photographic blur effects including tilt-shift effects, blur everything with one focal point, or vary the blurriness between multiple focal points.

Photoshop CS6 Extended includes all Photoshop CS6 features and:

Mercury Graphics Engine for 3D – Increased power and speed via engine optimized for 3D imaging.
New 3D Controls – UI improvements for more efficient 3D workflows.
New 3D Effects – Reflections and "drag-able" shadows to enhance images.

Adobe Creative Cloud and Digital Imaging
Adobe Creative Cloud gives creative customers a new option for purchasing and experiencing Adobe software innovation, including Adobe Photoshop CS6:

Creative Cloud membership provides designers with access to download and install every new Adobe CS6 application announced today and two new HTML5 products, Adobe Muse™ and Adobe Edge preview.
Creative Cloud powers the integration of creative tablet applications, such as Photoshop Touch, into everyday work – seamlessly synchronizing and storing files in the cloud, for sharing and access on any device.
Creative Cloud members will be able to easily deliver mobile apps to iOS and Android marketplaces and publish, manage and host websites.
Adobe Creative Cloud members will receive access to application upgrades, including new Photoshop features – before they are launched as part of a major update, as well as inventive new products and services, as they emerge. Adobe Photoshop Lightroom® 4 will be offered as part of Creative Cloud membership in the future.
Today only: Adobe Photoshop Elements 10 is 50% off, combined with Premiere Elements 10 is $60 off.