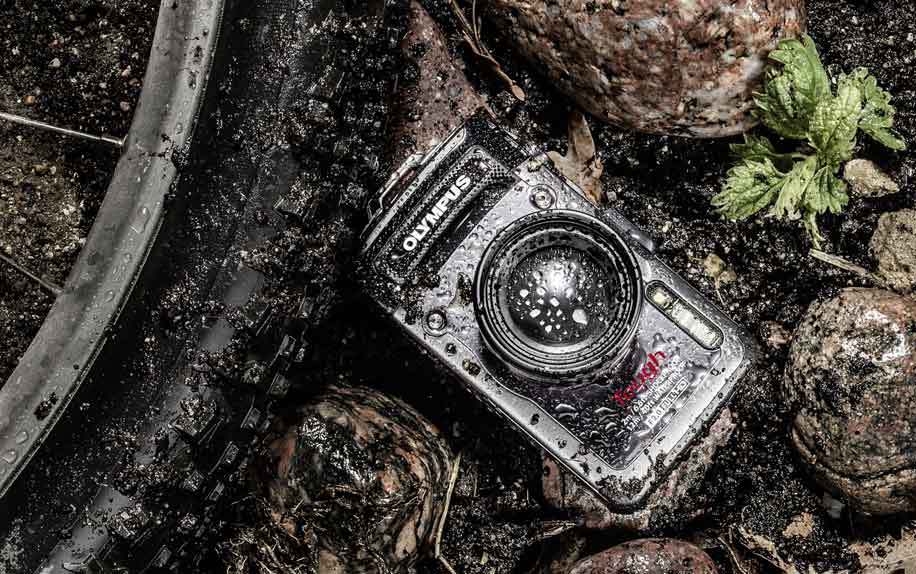 Today Olympus announced the previously leaked TG-1 iHS Tough camera. This is probably the best rugged camera on the market today.
Main Features:
The TG-1 is equipped with a bright, high-speed f2.0 lens. Combined with iHS technology, this lens vastly improves shooting and image quality in low-light scenes.
Equipped with the strongest capabilities ever included on a Tough model: Waterproof functionality down to 12 m, shockproof functionality to 2m, cold resistant to -10℃, crushproof to 100 kgf
Equipped with iHS, which enables high-speed functionality from start-up to focusing
Equipped with A-GPS, enabling high-speed confirmation of your current location. Users can also append location information to images
Two types of completely waterproof conversion lenses (sold separately) can be attached to the TG-1: Fish-eye and tele-converter
Amazon is already taking pre-orders for the TG-1 iHS for $399.
Other Features:
Underwater scene mode (Underwater Snap Underwater Wide 1, Underwater Wide 2, Underwater Macro)
Inclusion of a pressure sensor allows display of atmospheric pressure and altitude (-12 m to 5,000 m)
Multi Motion image stabilization support for movies – reduces slow, strong camera shake that occurs when breathing or walking
The Macro LED allows lighting of subjects from 7 to 20 cm away with a single touch of a button
Continuous shooting function: 5 fps (12Megapixels), 15 fps (3M), 60 fps (3M)
Custom Modes 1 and 2 allow users to save shooting settings and call up those settings easily for shooting
Face and Back Control detects subjects faces and adjusts the focus, and optimizes the exposure
Scene Mode allows for shooting not only standard scenes, but also enables easy shooting of beautiful images even in difficult shooting conditions
HDMI Output Control enables control of the camera, such as selecting and switching images with a TV remote control
Face Detect AF lets the camera automatically detect faces
iAUTO allows never-fail, beautiful shooting of thirty different automatically detectable scenes for still images and movies
In-camera Panorama Merge allows users to easily shoot panoramic images by simply moving the camera as directed
USB Battery Charge allows users to charge the camera battery while connected to a computer, and transferring or organizing image data
Auto Tracking AF automatically tracks moving subjects and adjusts the focus
Photo Surfing allows users to search for images by keyword, such as the date and subject (person, dog, cat)
Double lock mechanism – slide style double lock
Supported media: SD, SDHC, SDXC, Eye-Fi cards
Accessories: