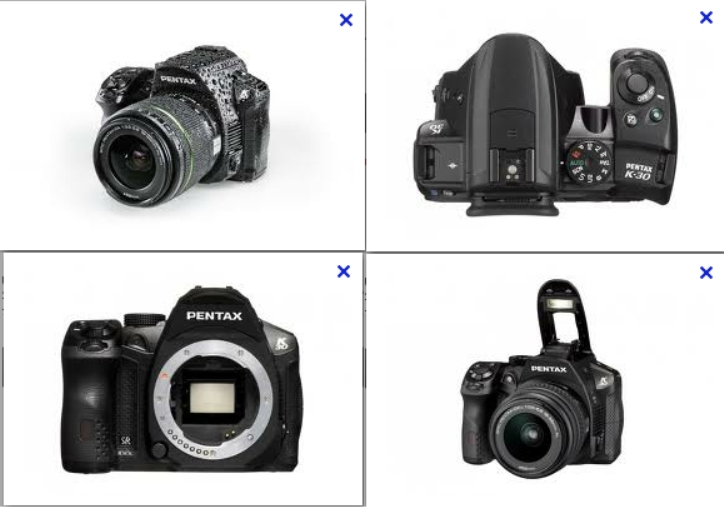 Some more Pentax K-30 images found on pentaxone.fr.
Here is a better resolution image of the different K-30 color variations (click for larger view):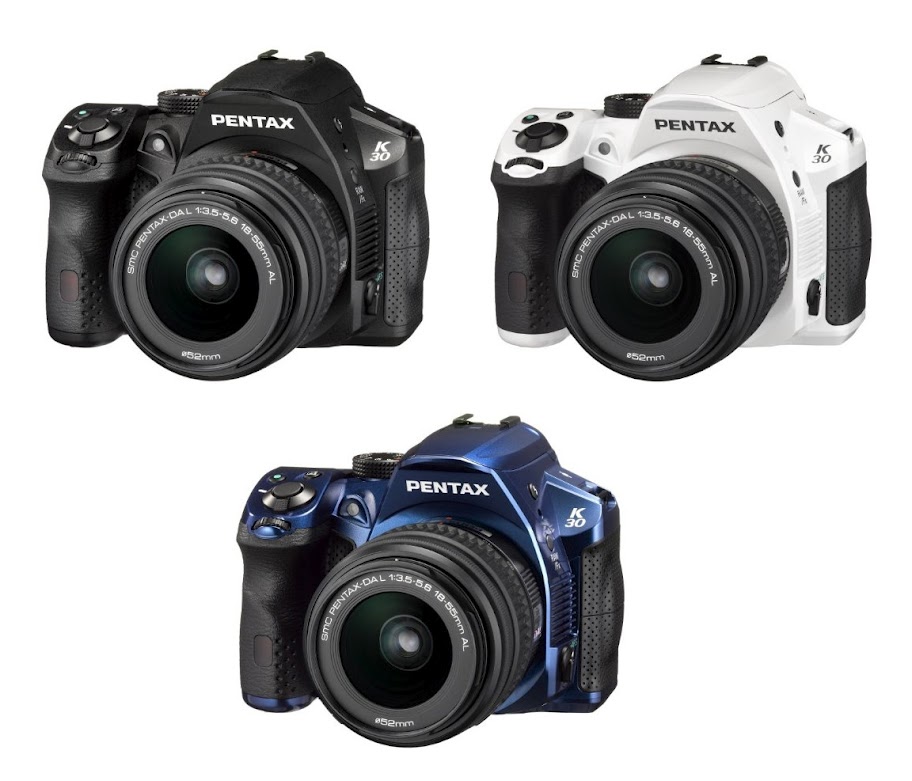 Here are some translated specs for the Pentax K-30:
Open SLR Weather resistant stainless steel chassis and
(Splashing water, snow, dust and sand, protecting electronic circuits against)
* Excellent Image Quality

16MP APS-C CMOS sensor
High-speed image data signals to read and full detail a newly developed CMOS image sensor 16 MP APS-C (23.7X 15.7mm)
Vibration Sensor Blocker SR (Shake Reduction) available.
ISO 25 600 sensitivity.
Cleaning System

* Outstanding Video Image Quality

1080p Full HD video recording (1920 x 1080 pixels) High-quality video capture
Codec H.264 recording format
Frame rate to the user a choice to accommodate specific applications (Full HD 30, 25 or 24 fps, and HD resolution of up to 60 fps) to provide
Exposure Compensation (P, Av or M)
Video Editing and Customization
Custom Image (Cross Processing, Monochrome, inverse Movie, Bleach Bypass, Muted, Bright, Vivid, Landscape, Portrait, Natural, Glossy)
Digital filters (Color, Color Invert, Color, Toy Camera, Retro, High Contrast Extract)
Intermittent Feature Film (within the specified range is a series of images, and (99 hours) makes a video clip

* Fast and Sharp

Continuous shooting 6 frames / sec. Up to 30 JPEG and RAW 8
Estantane speed 1/6000 'e sec. To freeze the action in an image. Sports photography, and action for children

* Ease of Use

3 "(inch) LCD screen, 921 000 points, extra-wide 170 ° viewing
100% pentaprism viewfinder for a great comfort
Dual-Processor for direct access to various settings
Dual Power AA / AA batteries feature lithium-ion or
Auto exposure modes and a wide selection of digital filters

* Many Features

Custom Photo 9 modes (Bright, natural, portrait, landscape, lively, bright, quiet, ağırtmasız positive, unlike film, single-color, cross-processing)
Extending the dynamic range of highlights and shadows for more information
Multi-exposure
Interval Timer Shooting
Built-in RAW development
23 custom functions
Buttons / privatization
Flicker Reduction
Electronic level
Focus peaking
Lens correction
Copyright Information
Pixel mapping
Electronic level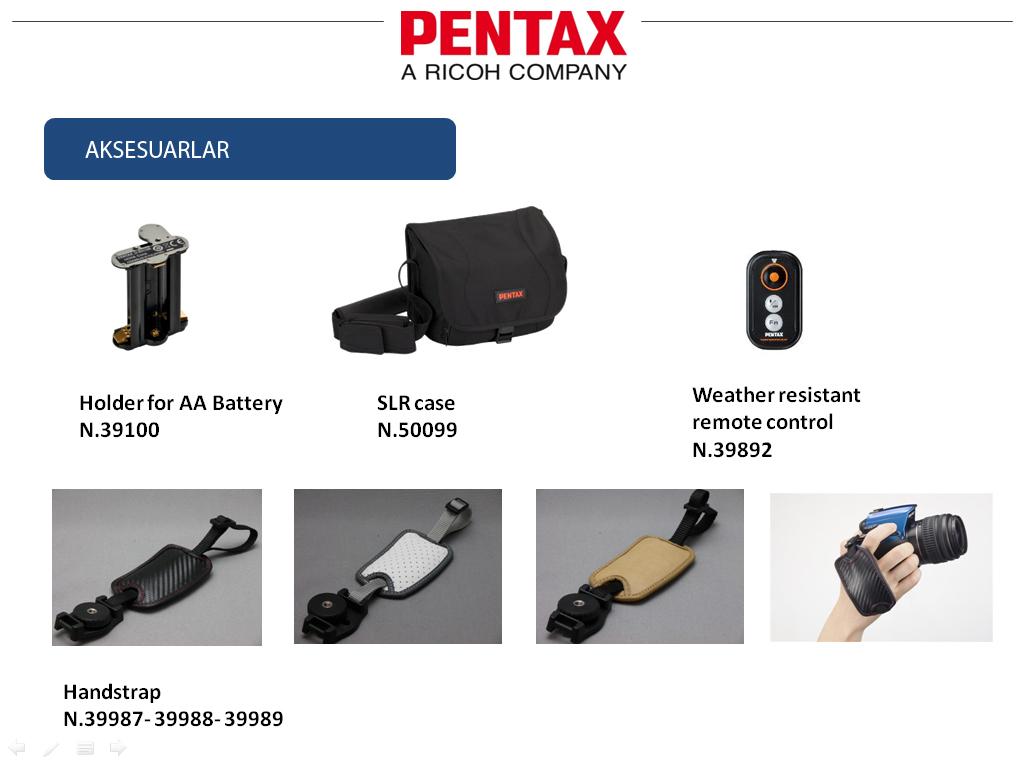 There already some rumors about more upcoming Pentax DSLR cameras: K1, K3 and K-5n.