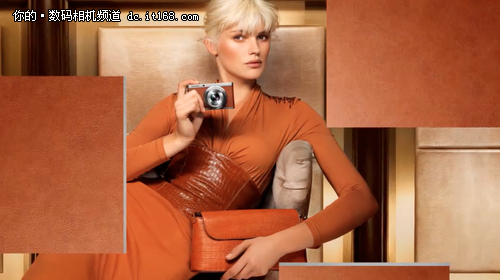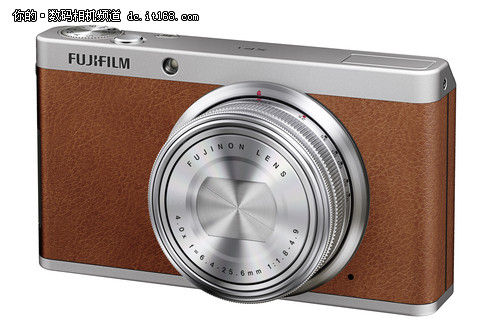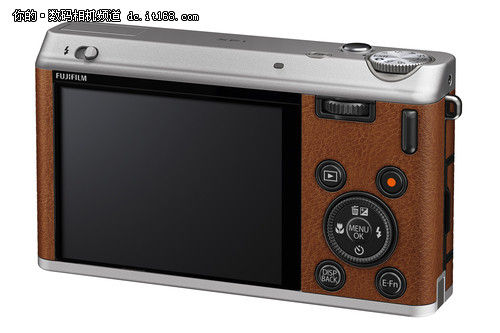 Well, it seems that the Fuji XF1 will be announced after all. Here are the specs at a glance:
Compact, high-end, with the appearance of three kinds of colors (black, red, brown)
12 million pixel 2/3 inch EXR-CMOS sensor with EXR-Auto
High-speed processing and high-speed response time
4 times Fujinon optical manual zoom lens (equivalent to 35mm camera 25-100mm), combined with digital zoom up to eight times
F1.8 (Wide) – F4.9 (Telephoto)
Optical Image Stabilization
Full manual feature
Bright, clear 3.0 inches / 460,000-pixel LCD screen
360 ° seamless mobile panorama function
11 Art Filter effects and 5 "film simulation modes for creative shooting, plus the relative displacement of the two 2D photos to create a 3D photo 3D shooting
Full HD video capabilities, camera support manual optical zoom and Auto Scene Recognition
Dedicated camera bag is optional
Press release (Google translated):
Fuji Photo Film Co., Ltd. (President: Goosen Shigetaka) today honors announced a new the XF1 digital camera – a set of first-class design and first-class quality in a compact digital camera. This will be held in November this year, the listing of the new machine will be a strong complement to Fujifilm X-Series digital camera product line. Has advanced lens and sensor combination, coupled with the the fashion class design and advanced manufacturing processes, XF1 will become the focus of market attention.

Excellent appearance is a newly developed F1.8 Fujinon lens and a 2/3 inch EXR-CMOS sensor with ultra-high quality performance, this combination is a lot of Fuji X Series users have dreamed of. You can carry high-definition and high quality at any time, whenever and wherever, will meet your instant photography desire. Market positioning, XF1 is ideal for those who wish to upgrade opponents compact camera or secondary purchase, and is also very suitable for the higher requirements and the needs of high-end photography on the backup machine.

Fujifilm X-series digital cameras focused on better image quality and easy-to-use user experience for users, targeting those passionate about photography user X series products, including a lot of the market has been acclaimed star models, including X-Pro1, X100, X10, X-S1, and the same new release of XE-1 etc..

Fashion design

XF1 simple and easy-to-use design and appearance of the material in the research and development from a full demonstration and investigation. Lightweight and durable aluminum body means more leather covering fuselage design greatly enhance the texture of which the camera. The XF1 have three different colors, including black, red and brown.

Large aperture and 4x optical zoom combined into the XF1 the compact fuselage can be described as another masterpiece on the optical design. According to different occasions, "portable mode" and "standby mode" and "shooting mode" configuration. The rapid adjustment of the focus ring so that you can be selected in three configurations, the maximum body size reduced.

F1.8 large aperture ultra-high-quality performance for low-light environments

The XF1 lens F1.8 large aperture, which means that in low-light situations, you do not need to enhance the sensitivity to be able to shoot, and thus be able to control the noise at least. The lens 6 7 structure design (including 4 aspherical lens and three anomalous dispersion lens), with a high optical performance. All lenses are used in certain situations, to maximize on Fujinon advanced high frequency transmission electron beam coating technology (usually used Fujinon professional broadcast lens, XF1 the first use of the technology the compact camera), reduce ghosting and glare generation.

Equipped with optical image stabilization (OIS) system, using four lenses as a group to be displaced group to reduce the dispersion and resolution to reduce the occurrence of the phenomenon of the edges of the image in the image stabilization while greatly limits. XF1 will ensure that a minimum level of image noise in low-light environments.

XF1 has recently 3cm macro function, combined with F1.8 large aperture and a 6-blade aperture design will bring you extremely beautiful bokeh effect (clear prospects for virtual background shallow depth of field effect).

2/3 inch EXR CMOS sensor to bring you the ultra-high image quality

The unique EXR CMOS sensor (sensor can switch the technology of the different modes of operation depending on the light conditions, including SN / DR / HR three models) and the industry's most state-of-the-art CMOS technology, the perfect combination of exclusive Fujifilm EXR technology, so that the camera is able to have access to the ultra-high brightness and ultra-sharp shooting in any shooting environment.

Priority mode for the SN high sensitivity and low noise – using Pixel Fusion Technology, the unit photosensitive area doubled, greatly improved the sensitivity of the sensor for the light, to obtain the shooting of ultra-low noise in low-light environments effect.

DR wide dynamic range priority mode – the camera takes two photos and merge them together to achieve a dynamic range of up to 1600%. This mode is very suitable for the kind of large light scene, such as in the summer landscape photo or light source in the figures behind the portrait photos.

HR high resolution priority mode – the camera will use the 12 million pixel sensor in each unit to obtain the most detailed scenery detail, apply to the light conditions and higher image resolution requirements of the occasion.

The use Fuji's unique EXR Auto mode, the camera will automatically optimize the sensor according to the scene being photographed various settings (can automatically recognize up to 103 kinds of scenes). Anytime, anywhere, regardless of the level of your shooting, you can get a perfect shooting.

EXR image processing engine to bring you the ultra-high-speed autofocus speed

The perfect combination with the EXR-CMOS sensor and EXR image processing engine XF1 will provide users with ultra-high-speed autofocus speed is exceptionally rapid, real-time in a dark environment. Very short CMOS sensor read-out time, the combination of high-speed EXR image processing engine, will accelerate any operation, including quick start to achieve only 0.51 seconds, the fastest .15 seconds focusing time and shortest shooting interval of 0.8 seconds. , EXR processing engine to bring you excellent Full HD video capabilities and high-speed continuous shooting function.

4 times manual zoom lens (35mm camera equivalent 25mm-100mm)

Customized for XF1 brand new tailor F1.8 wide-angle lens with 4x zoom, focal length coverage of 25-100mm (35mm camera equivalent) zoom more professional manual zoom ring form. This design allows users to calmly composition, to concentrate on the creative, and at the same time greatly enhance the accuracy and speed of the zoom.

New GUI to bring the manual experience

Rich multi-function control for users who prefer to manually adjust the camera settings. XF1 with a main command dial, can be the single defined as the regulatory function of the aperture and shutter speed, and up to six kinds of commonly used settings can be defined to the expansion of the function buttons, you will be able to achieve the functionality required by the LCD intuitive operation.
The artistry filter function

The XF1 equipped with a new "creative filters" function, allowing you to enjoy the fun brought by different special filter effects. You can choose from 11 different filter effects: popular colors, toy camera, miniature landscapes, high-profile, dynamic colors and six color cast option (black and white overlay selected colors: red, orange, yellow, green, blue, purple). Users can advance on the LCD monitor to preview all filter effects.