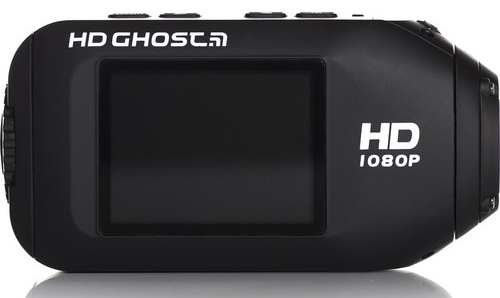 Another action cam was recently released: the Drift HD Ghost ($399) supports 1080p, 960p, 720p video recording and can capture high-resolution still image. The camcorder has built-in Wi-Fi and can communicate with iOS and Android mobile devices via the Drift Mobile App. Here are the main features:
Video resolution: 1080p, 960p, 720p and WVGA
File format: .Mp4 / .Mov (H.264 codec)
Sensor type: CMOS
Frame rate: 25 / 30 / 50 / 60 / 100 / 120 fps
Field of view: 90° / 127° / 170°
Lens focal range: 0.5m to infinity
Lens rotation: 300°
Zoom: x10 (digital)
Photo mode: 5 / 8 / 11 megapixels
Exposure: Auto / Manual
LCD Screen: 2.0″ TFT
Waterproof: 3m (9.84ft)
Microphone: Built-in, noise reducing microphone
Built-in memory: 256MB
Memory capacity: Micro SD memory cards up to 32GB
Inputs: 3.5mm external microphone (extension included)
Outputs: HDMI connector type C (cable not included)
Connectivity: USB Plug and Play, mini-B USB connector
Compatibility: Windows XP and up / Mac OS 10.2 and up
Remote range: 5m (32.81ft)
Radio frequency: 2.4G
Camera dimensions: 105 (L) x 52 (W) x 33 (D) mm
Camera Weight: 167g
Camera Power: 1700mAH rechargeable lithium-ion battery (included) (DC 3.7V)
Lytro introduced new nine creative filters and perspective shift feature to their light-field camera ($399).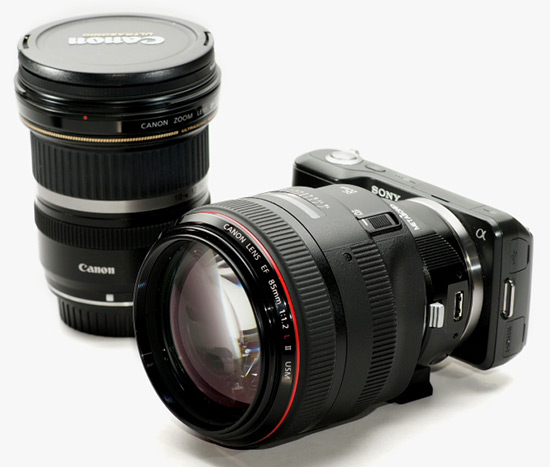 Metabones announced autofocus support to their Smart Adapter II for Canon EF and EF-S lenses on Sony NEX cameras.