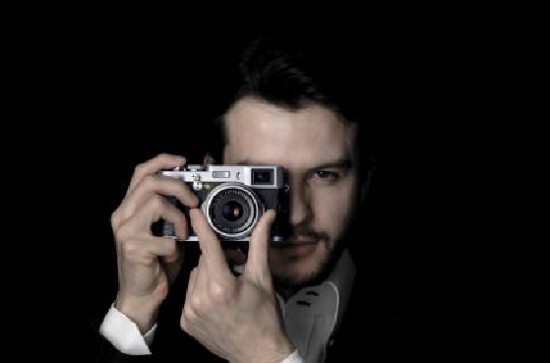 Just like the FinePix HS50EXR, Fujifilm UK published the full details of the upcoming X100s and X20 cameras:
Two years ago, FUJIFILM launched the prestigious X100 with a FUJINON 23mm f/2 fixed prime lens and superb image quality, in a beautifully designed compact camera body. Its unique style and international acclaim has carved out a niche for a new genre of Premium Compact Camera, designed in pursuit of optimum operability. Today, FUJIFILM is proud to announce the launch of the FUJIFILM X100S, the successor to the FUJIFILM X100, inheriting its elegant design and high-performance lens, whilst evolving further to meet customers' demands with the introduction of a higher-definition Hybrid Viewfinder and a new sensor and processor.

The X100S has the ability to capture high resolution images, comparable to those taken on full-frame sensors. This is down to a combination of its newly-developed 16.3 megapixel APS-C X-Trans CMOS II sensor and EXR Processor II, which together increase resolution by approx. 25% (*2) and reduce noise by more than 30% (*3). Clear images with minimal graininess, even at high ISO settings, can also be produced, thanks to the removal of the optical low pass filter and the introduction of a more powerful processor.

The newly-developed X-Trans CMOS II sensor has built-in Phase Detection pixels which provide the X100S with the world's fastest AF in as little as 0.08 seconds (*1). Additionally, the EXR Processor II offers very speedy response times with a start-up time of approx. 0.5 seconds (*4), and a shooting interval of 0.5 seconds. Plus with its shutter time lag of only 0.01 seconds, it allows you to react quickly and capture each precise moment you want to with no missed photo opportunities.
Also new to the FUJIFILM X100S is the world's first (*5) "Digital Split Image" feature, which displays dual images on the left and right to be lined up for manual focusing. This enables accurate focusing especially when working with an open aperture or macro shooting. What's more there is a handy Focus Peak Highlight function, which shows you precisely which area of your composition is in focus.

Depending on the subject and scene, users can switch between two viewfinder options: optical or electronic. The Optical Viewfinder (OVF) is useful when users want to see their subject in the same bright clarity that they see with the naked eye, or when time lag is an issue. The high resolution 2.36 million dot electronic viewfinder (EVF) is useful when you want to be able to visually check focus, exposure, white balance and depth of field whilst composing the shot.

Main Features

(1) Sensor performance comparable to full-frame output
The X100S features FUJIFILM's newly-developed 16.3 megapixel APS-C X-Trans CMOS II sensor with a unique, highly randomised, colour filter arrangement. The benefit of the new array is the elimination of the need for an optical low-pass filter; these are used in conventional sensors to reduce false colour and moiré effects but they also reduce image resolution. The removal of the optical low-pass filter allows the X-Trans CMOS II sensor to maximise the light it receives directly, enabling users to capture much finer detail and optimise resolution levels.
The X100S uses a Lens Modulation Optimiser to reduce optical effects such as lens diffraction, which occurs when light passes through a lens. Even when stopped down to f/16, the X100S retains sharpness and texture in the smallest details, demonstrating the extent of the sensor and lens combination's capabilities, perfectly.
The excellent sensitivity of the X-Trans CMOS II sensor is coupled with the new EXR Processor II's advanced signal processing capacity, which can reduce noise by more than 30% (*2) compared to its predecessor. Even when shooting in low-light, at a high ISO setting, the FUJIFILM X100S will produce crisp images with minimal grain.
(2) The World's fastest Auto Focus and High-speed EXR Processing
With built-in Phase Detection, the X100S offers the world's fastest AF speed of just 0.08 seconds(*1). The Intelligent Hybrid AF can switch to Contrast AF, dependent on the demands of the subject or scene, to ensure that the camera always auto-focuses quickly and with precision.
The EXR Processor II delivers processing speeds twice that of FUJIFILM's previous generation processor (*6). The fast responses result in an impressive start-up time of approx. 0.5 seconds (*4), and a shooting interval of 0.5 seconds. In addition the X100S delivers a burst shooting rate of up to 6 frames per second (max. 29 frames) at the full resolution of 16.3 megapixels and the shutter time lag is a mere 0.01 seconds.

(3) Enhanced manual focus performance with the world's first (*5) 'Digital Split Image' display
Making use of the built-in phase detection pixels for AF action, the X100S is the world's first (*5) camera to offer a "Digital Split Image" feature, which displays dual images on the left and right to be lined up for manual focusing. This enables accurate focusing especially when working with an open aperture or macro shooting.
In addition, the X100S offers a handy Focus Peak Highlight function, which emphasises the outline of the subject focus plane. It provides the photographer with a guide, even in situations where it is difficult to calculate focusing accuracy, allowing users to enjoy manual focusing comfortably, however challenging the conditions.

(4) Premium Hybrid Viewfinder for easy image composition
Offering users freedom when composing photos and adaptability for a range of shooting conditions, the X100S's Hybrid Viewfinder combines both an Optical and an Electronic Viewfinder.
The electronic viewfinder uses a 100% coverage, extra high resolution, 2,360K-dot High Definition LCD panel. It shows depth-of-field during macro shooting, as well as white balance settings, allowing users to accurately compose their shot while continuously looking through the viewfinder.
The premium quality optical viewfinder offers an easy-to-see magnification of 0.5 at a 23mm focal length and a horizontal apparent field of view of 26 degrees. The all-glass construction uses high-refractive index glass to minimise chromatic aberrations and distortion.
While in the optical viewfinder mode, users can make adjustments to shutter speed, aperture, ISO and other settings without having to take their eye off the viewfinder. The shooting frame (Bright Frame) and text brightness automatically adjust according to the ambient light available, to ensure that the information on the display is easy to see at all times.
The system features an OVF Power Save mode, which activates the power-saving function in the optical viewfinder mode to double the maximum number of images per full charge from 300 (*7) in normal operation.
With FUJINON's proprietary coating, the viewfinder cleverly resists fingerprints and can easily be wiped clean, so that users can enjoy the optical viewfinder's clear display without compromise.

(5) FUJINON 23mm f/2 lens offering premium image quality in a compact body
Specifically designed for this model, the FUJINON 23mm f/2 Single Focal Length Lens has a fixed angle of incidence of light into the lens, which facilitates optimum optical design. Taking full advantage of this, the X100S demonstrates advanced levels of image clarity, not only in the centre of the image, but also through to the edges of the photo. The versatile focal length of 35mm (*8) delivers an angle of view ideal for a diverse range of subjects and scenes.
The lens consists of 8 elements in 6 groups, and includes a high-performance double-sided aspherical element and highly-refractive converging glass elements, which deliver a high level of detailed performance with minimal aberration, excellent sharpness and beautiful colour reproduction. Moreover, FUJINON's proprietary HT-EBC coating is applied to effectively control image flares and ghosting.
Other benefits of this lens are the beautiful, soft, round-shaped Bokeh that is produced from the 9 blade lens diaphragm. In addition the lens allows you to get as close as 10cm from your subject in macro mode for stunning close-up shots. And its built-in 3-stop ND filter enables blurring of the background in portraits, or applies a gorgeous creamy look to flowing water even in a bright setting.

(6) Elegant design and sophisticated functionality
The front of the X100S proudly bares the letter "S" as confirmation of its extensive evolution from the FUJIFILM X100. Down to the tiniest detail, the premium build and feel of the X100 is continued in the X100S. FUJIFILM's top quality Japanese engineering is evident from the high precision components used and the perfectly optimised body.
The X100S's top and base parts are made of magnesium alloy to achieve a lightweight, resilient, yet delicate design. A specially-formulated coating is applied to give its surface a steel look for an added premium feel. All the dials and rings have been milled from solid metal, with attention paid to the finer details such as finger grips and enhanced operability. The exterior is finished with synthetic leather, which is durable and resilient to the environment yet reproduces the texture of real leather, while still offering the practical benefits of additional grip and comfort.
The layout of the dials and rings allow users to operate the aperture ring on the lens with their left hand, and the shutter speed dial and exposure compensation dial on the top panel with their right hand, meaning all the settings can be adjusted comfortably without having to take your eye off the viewfinder. And to make you feel even more at home, you can even customise your shutter sound by choosing between the four different sounds available: Lens Shutter, Focal Plane Shutter, Mirror Up and Silent Shutter.
The menu system has been also updated to incorporate a Q "Quick" button which allows you to quickly call up frequently-used menu items such as ISO setting and Film Simulation modes. In addition, the Fn (Function) button allows users to assign functions frequently used while shooting, for convenient use at the touch of a button.

(7) Artistic photography
The X100S features FUJIFILM's proprietary 'Film Simulation Modes'. Users can choose from ten simulation options which replicate the results achieved by FUJIFILM colour reversal films (Velvia / PROVIA / ASTIA), professional colour negative films (PRO Neg. Std / PRO Neg. Hi), monochrome filters (MONOCHROME, Ye filter, R filter and G filter) and SEPIA.
Also available on the X100S is the Advanced Filter function; users can choose from 8 different artistic effects which can be previewed on the LCD screen:
Pop Colour – great for boosting contrast and colour saturation
Toy Camera – create shaded borders as if you were taking a photo on a toy camera
Miniature – adds top and bottom blur for a diorama or miniature effect
Dynamic Tone – create a fantasy effect by dynamically-modulated tonal reproduction
Partial Colour – highlights one colour and leaves the rest of the image in black and white (choose from red, orange, yellow, green, blue or purple)
High Key – enhances brightness and reduces contrast to lighten tonal reproduction
Low Key – create uniformly dark tones with few areas of emphasised highlights.
Soft Focus – blurs the focus of the image edges to create a softer effect
In addition a Multiple Exposure function enables users to combine two separate images together for special creative effects. And for greater artistic freedom, the aspect ratio can be selected from 3:2, 16:9, and 1:1 (square) to accommodate a wide range of photographic styles.

(8) Full HD Video Shooting
The X100S can shoot at 60fps during Full HD video recording (1920 x 1080) for very smooth video capture. Plus shooting at the high bit-rate of 36Mbps will result in reduced noise and enhanced image quality that reveals every detail, from individual leaves in the trees, to subtle changes in facial expression. During video recording, users have access to many of the additional modes available in still image capture. Film Simulation modes can be used, White Balance settings can be adjusted, you can even make the most of the fast lens to produce beautiful bokeh and also operate the Intelligent Hybrid AF for high-speed and high-precision focusing.

Fujifilm X100S key features list:
· 16.3 megapixel APS-C X-Trans CMOS II sensor
· EXR Processor II
· High Definition Hybrid Viewfinder (OVF / EVF)
· FUJINON 23mm f/2 lens
· Intelligent Hybrid AF (with the world's fastest AF speed of 0.08 secs (*1))
· Start-up time of 0.5 secs (*4)
· Shutter time lag of 0.01 secs
· Shooting interval of 0.5 secs
· High-contrast and wide viewing-angle 2.8-inch Premium Clear LCD (460K dots)
· Super Intelligent Flash
· Burst shooting rate of up to 6 frames per second at full resolution (max. 29 frames)
· Focus Peak Highlight function
· Digital Split Image display
· Artistic filters
· Full HD movie recording (60fps / 30fps)
Fujifilm Finepix X20 (link)
FUJIFILM is proud to announce the launch of the new FUJIFILM X20 premium compact camera. Following in the footsteps of the highly acclaimed X10, the FUJIFILM X20 inherits its high-precision lens and refined design, whilst featuring substantially improved performance. With an X-Trans CMOS II sensor, EXR Processor II and a newly-developed Advanced Optical Viewfinder, the X20 is packed full of FUJIFILM's latest technology. The X20 is available in both all black and two-tone black and silver.

The X20's bright optical viewfinder features a newly-developed Digital Trans Panel. This displays the shutter speed, aperture, ISO, focusing area and other shooting information perfectly clearly, even in low-light conditions. What's more, the X20's Advanced Optical Viewfinder synchs with the zoom lens, so that users can accurately compose shots using the viewfinder, even when the focal length is constantly changing.

The combination of a newly-developed 12 megapixel 2/3-inch X-Trans CMOS II sensor and EXR Processor II enables the X20 to capture very high quality images, with up to 20% higher resolution (*1) and 30% less noise (*2). What's more thanks to the removal of the optical low pass filter and very powerful processor, the FUJIFILM X20 will produce clear images with minimal graininess, even at high ISO settings.

The newly-developed X-Trans CMOS II sensor has built-in Phase Detection pixels which enable the X20 to high-speed Auto Focus (AF) in as little as 0.06 seconds (*3). Additionally, the EXR Processor II offers fast responses with a start-up time of approx. 0.5 seconds (*4), a shutter time lag of approx. 0.01 seconds and a shooting interval of 0.5 seconds, providing advanced flexibility.

Main Features

(1) Advanced Optical Viewfinder with real time shooting data for improved usability and a bright view
Despite its compact size, the FUJIFILM X20 sports a bright and clear optical viewfinder with a horizontal apparent field of view of 20 degrees and coverage of 85%. It is synched to the zoom lens and comes with an eye sensor for enhanced usability.
The X20's viewfinder also has a newly-developed Digital Trans Panel, which is less than 1mm in depth and is highly transparent. It displays the shutter speed, aperture, ISO, focusing area and other shooting information so that users can continue shooting comfortably without having to take their eye off the action. The Digital Trans Panel automatically switches the colour of information in the shooting frame according to the scene and shooting conditions. Normally displayed in black, in especially dark scenes the shooting information is automatically displayed in green for enhanced visibility; and when an error occurs, the displayed information changes to red.

(2) Premium image quality with edge to edge clarity and minimal noise
The X20 features FUJIFILM's newly-developed 12 megapixel 2/3-inch X-Trans CMOS II sensor. The highly random nature of the unique colour filter array eliminates the need for an optical low-pass filter, while maintaining high resolution images with edge-to-edge clarity. Optical low-pass filters have traditionally been used in conventional sensors to reduce false colour and moiré effects, however this also means sacrificing image quality.
The X20 uses a Lens Modulation Optimiser to reduce optical effects such as lens diffraction, which occurs when light passes through a lens. Even at an aperture of f/8, the X20 retains sharpness and texture in the fine details, drawing out the full potential of the lens.
The sensor's excellent sensitivity is coupled with the processor's advanced signal processing capacity to reduce noise by more than 30% (*2) compared to its predecessor. Even shooting in low-light (e.g. indoors or at night) at a high ISO setting, the X20 will produce a clear image with minimal graininess.

(3) High-speed features and Auto Focus in as little as 0.06 seconds (*3)
The newly-developed X-Trans CMOS II sensor has built-in Phase Detection pixels for high-speed AF in as little as 0.06 seconds (*3). Furthermore, its BSI (Back-Side Illuminated) sensor structure means the Phase Detection pixels can gather sufficient light, whatever the angle of incidence, at a large aperture, to deliver high-precision AF. The Intelligent Hybrid AF automatically switches to Contrast AF when the subject or scene demands it to ensure that the camera always auto-focuses at the highest speed and precision levels possible.
A Focus Peak Highlight feature is available to help photographers manual focus by highlighting the area of the image currently in focus. It provides a guide for situations where it's difficult to tell whether the subject is correctly focused; allowing users to adjust manual focus easily whilst viewing the LCD monitor.
The EXR Processor II delivers performance speeds twice that of the previous generation processor (*5). The X20 offers super speedy response times, with a start-up time of approx. 0.5 seconds (*4), a shutter time lag of 0.01 seconds and a shooting interval of 0.5 seconds. The X20 also delivers an impressive burst rate of 12 frames per second at the full 12 megapixel resolution.

(4) High precision f/2.0-2.8 4x manual barrel zoom lens
Incredible attention to detail has been paid when designing this high precision lens. It's made up of 11 glass elements in 9 groups, including 3 aspherical lens elements and 2 extra-low dispersion lens elements. The result is an ultra bright lens with a wide-angle maximum aperture of f/2.0 and telephoto maximum aperture of f/2.8. FUJINON's proprietary HT-EBC coating is applied to the lens, it effectively controls flare and ghosting from appearing on images.
The optical 4x manual zoom lens allows users to determine precise composition quickly and instinctively, and the use of metal for the lens barrel and its internal structures provides a really smooth zooming action. In Super Macro mode you can get as close as 1cm from your subject, for stunning close-up shots.
The X20's unique image stabilisation mechanism shifts 5 lens elements compensating for camera shake by up to 4 stops, it also effectively prevents motion blur while stopping vignetting and loss of image resolution that usually occurs during camera shake compensation.
Additionally, the X20's lens incorporates 7 diaphragm blades which enable you to create a beautiful soft 'bokeh' effect to make your subject stand out off the background perfectly.

(5) Artistic photography
This exciting new camera features FUJIFILM's proprietary Film Simulation modes. Users can choose from ten different modes which simulate the effects of traditional Fujifilm films. Including colour reversal film effects (Velvia / PROVIA / ASTIA), professional colour negative film (PRO Neg.Std / PRO Neg.Hi), monochrome filters (MONOCHROME, Ye filter, R filter and G filter) and SEPIA.
Also available on the X20 are the Advanced Filter functions; users can choose from 8 different artistic effects which can be previewed on the LCD screen:
Pop Colour – emphasises the contrast and colour saturation
Toy Camera – creates shaded borders as if you were taking a photo on a toy camera
Miniature – adds a blur to the top and bottom for a diorama or miniature effect
Dynamic Tone – giving dynamic gradation for a fantasy finish
Partial Colour – this feature selects one colour and takes the rest of the shot in black and white. Colours can be selected from red, yellow, green, blue, orange and purple
High Key – enhances brightness and reduces contrast to lighten tonal reproduction
NEW Low Key – creates uniformly dark tones with a few areas of emphasised highlights
NEW Soft Focus – blurs the focus of the image edges to create a softer effect
A separate Multiple Exposure function offers users the chance to combine two separate subjects into one photo, offering great artistic expression.

(6) Full HD Video Shooting
The X20 can shoot Full HD Video (1920 x 1080) at 60fps, for smooth video capture. Shooting at the high bit-rate of 36Mbps results in reduced noise and enhanced image quality that reveals every detail from individual leaves in the trees, to subtle changes in facial expression.
Many of the features available when shooting stills are also available while recording video footage. You can take advantage of a number of the Film Simulation modes and exploit the brightness of the lens to shoot videos with a dreamy 'bokeh' effect. The NEW Movie Scene Recognition feature can automatically recognise six types of scene and optimise the settings for beautiful results, under a variety of shooting conditions. What's more the Intelligent Hybrid AF feature is activated during video recording and an optional Stereo Microphone can be attached to capture sound perfectly.

(7) Elegant design and sophisticated operating system
Manufactured in Japan from strong, yet lightweight, die-cast magnesium alloy, the X20's upper control deck and camera base are superbly designed and add a real sense of style and elegance to the camera. The mode dial and zoom ring have been ergonomically designed and precision-milled from solid aluminium; the exterior is finished with synthetic leather, which is durable and resilient. The two-tone version of the X20 has a specially-formulated silver finish which is applied with a coating that creates the premium feel of thick steel.
Composing and viewing images via the LCD is a pleasure thanks to the X20's high-contrast, 460K-dot, 2.8-inch Premium screen, with a wide viewing-angle and an enhanced GUI menu system. The X20 also features a 'Q' button which can call up frequently-used menu items such as ISO settings, and a 'Fn' (Function) button which allows users to assign features frequently used while shooting.
The camera's aspect ratio can be selected from 4:3, 3:2, 16:9, and 1:1 (square) to accommodate a wide range of photographic styles. The camera also features an Advanced SR Auto mode, which detects not only the main subject but also whether it is moving or stationary to automatically optimise the focus, exposure, ISO and other settings.

Key Features
· NEW Advanced Optical Viewfinder with a Digital Trans Panel
· NEW 12 megapixel 2/3-inch X-Trans CMOS II sensor
· Intelligent Hybrid AF in 0.06 seconds (*3)
· Improved EXR Processor II
· High quality fast f/2.0-2.8 lens
· 4x FUJINON manual barrel zoom lens
· 2.8inch High Contrast LCD monitor (460K dots)
· Pop-up Super Intelligent Flash
· Fast start-up time of 0.5 seconds (*4), shutter time lag of 0.01 seconds
· Super Macro mode (1cm)
· Motion Panorama 360
· 8 Advanced Filters
· Q button for frequently used menu items
· Function (Fn) button
· NEW GUI showing the focal distance, aperture value and shutter speed in sync with the zoom ring or command dial rotation
· Advanced SR Auto mode with 64 shooting patterns
· Full HD video (60fps)
· Manual focus during video recording
· Output for Stereo Microphone (sold separately)
· Focus Peak Highlight function on the LCD screen
· Available in all black or two-tone black and silver
· 4 types of shutter sounds – Lens Shutter, Focal Plane Shutter, Mirror Up and Silent Shutter