A quick update on the latest Samsung NX rumors: Samsung is preparing to launch the NX1100 (replacement for the NX1000) and possibly also a new NX2000 mirrorless cameras. A reader sent me this screenshot of the EXIF data of an image taken with the new NX1100 camera: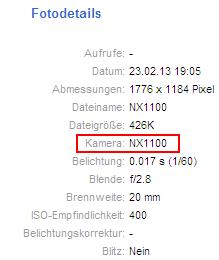 Samsung is also currently testing NX cameras with Android interface similar to the Galaxy Camera. Two new NX lenses are also expected to be announced - one of them will probably be a new 50-200mm f/4-5.6 version. Samsung's patent application 20120194921 seems to be for a wide angle lens - they used an unconventional way of describing the technical parameters and it is hard to interpret the focal length and aperture: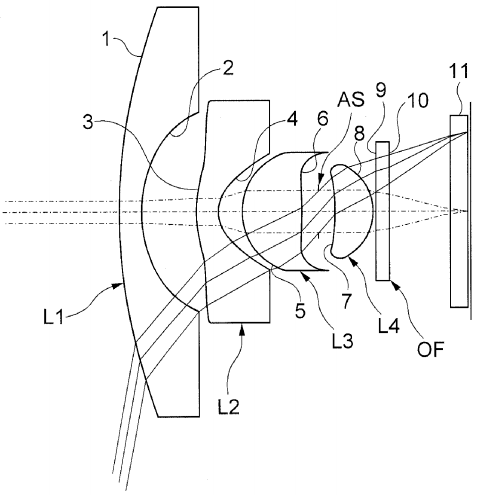 Today DxOMark published their test results for the Samsung NX200 and NX20 cameras: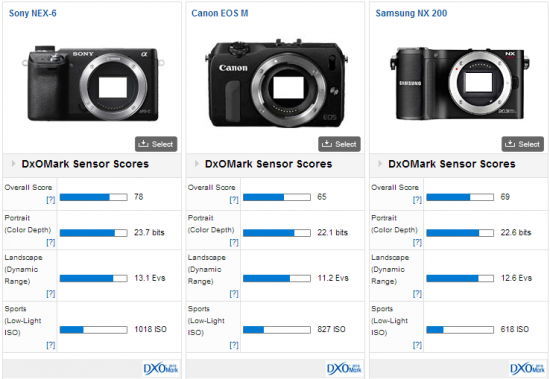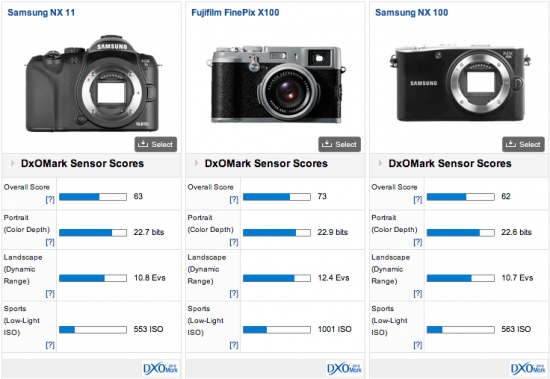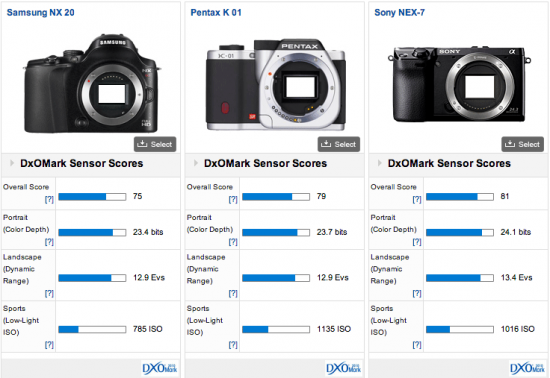 "The Samsung NX 200 is in many ways a very capable camera. If you are not worried about shooting in low light, then the color depth and dynamic range will see it produce very high quality images whether you're shooting portraits or landscapes. It's only when the light levels fall that you'll start to see the problems of ISO performance appear.

As is often the case in this market segment, it's not always about the fine detail of camera image performance. So the inclusion of full HD video at 30p and the ability to shoot stills at 7 frames per second may well move the NX 200 to the top of the list. Samsung are also taking strides to provide a range of lenses to suit too. With 5 lenses in the current range, including two pancake models, there are several options available to you."
Few videos for the recently announced Samsung NX300 camera: