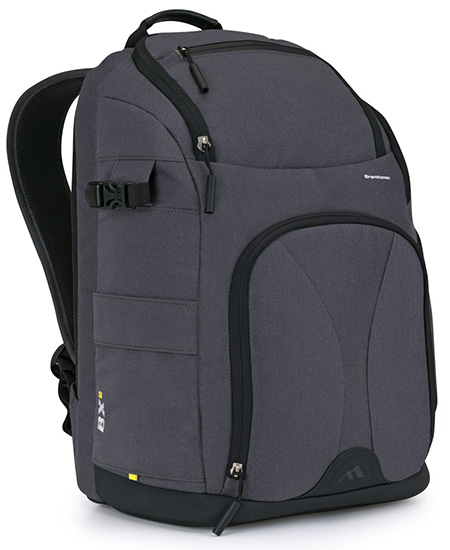 This is a quick review of the Brenthaven BX2 camera backpack (Model #: 1703). The first thing I noticed after I picked up the BX2 was how light it was – with a weight of 2.8 lb I believe this is one of the lightest backpacks in this category (the similar sized Lowepro DSLR Video Fastpack 250 AW for example weights 3.9 lb).
The BX2 has ergonomic "sweat proof" back and comes with a rain cover.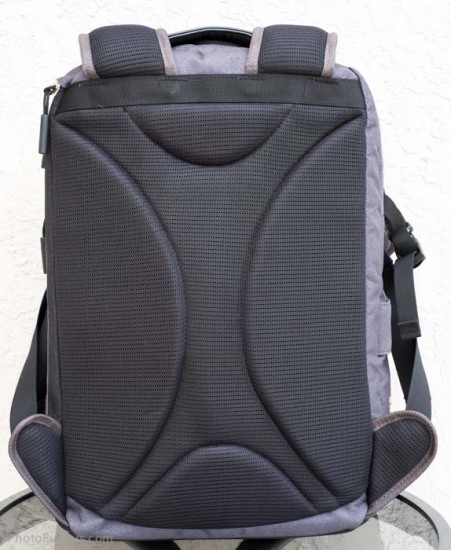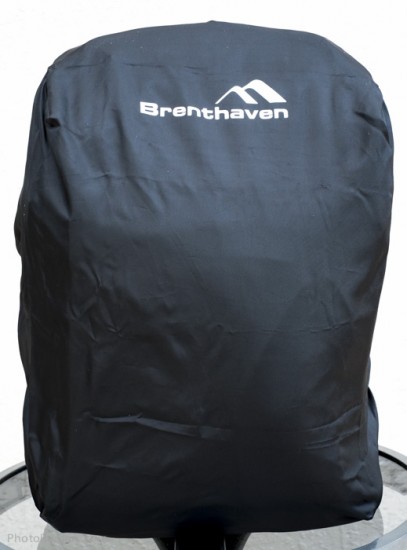 Here are the main backpack's features:
BX2 Xtreme foam offers the ultimate in drop protection
Tethered LED light for low light conditions
Durable and water-resistant charcoal gray exterior body material stays cool in direct sunlight during a long shoot
Pull out rain cover provides full coverage in all weather conditions
Quick access water resistant zipper to grab camera in a pinch
Anti-abrasion material protects your gear in rugged conditions
Quick access padded laptop compartment (fits laptops up to 15.4″)
Tripod attachment system
Side zippered pocket  for cords/small items
Top organization pocket  for phone, pens, cards, and small accessories
Sternum strap for carrying comfort
Interchangeable foam compartment dividers allow customized storage space inside bag
Fits Standard or Pro DSLR body with standard zoom lens attached
Holds 2-3 lenses, flash and accessories
100% Lifetime Guarantee
The hardware used on this product is extremely durable, and tested to withstand up to 250 lbs of pressure.
All hang tags and product inserts are printed on recycled paper using soy-based inks.
Packaging for this product is made with recycled materials and printed using soy-based inks.
Price: $149.95
The external dimensions of the Brenthaven BX2 camera backpack are 14″ W x 20″ H x 8″ D. The left side of the bag has a string for attaching a tripod, the right side features two additional pockets and laptop opening that easily fits a 15″ MacBook Pro:
The main lens compartment can be accessed from the front and side openings:
The top opening is big enough to fit a Nikon D800 DSLR camera with a 24-120mm f/4 lens and has additional pockets for storing batteries, pens, memory cards, etc: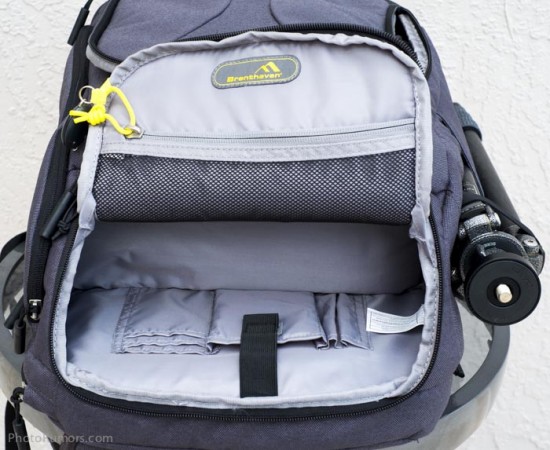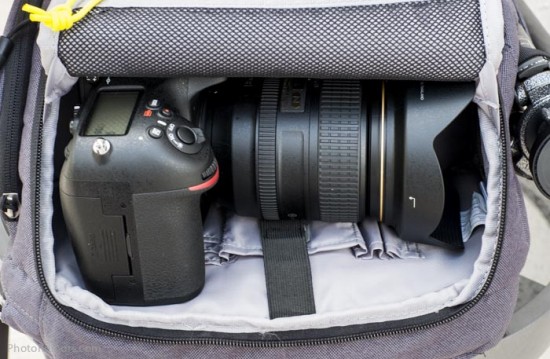 In addition to the camera and lens in the top pocket, in the main compartment I was able to fit  five more full frame lenses (70-200mm f/2.8, 24mm f/1.4, 35mm f/1.4, 50mm f/1.4, 50mm f/2) and a teleconverter. With all this gear plus a laptop and a tripod the bag gets very heavy, but you get the idea on what you can fit inside: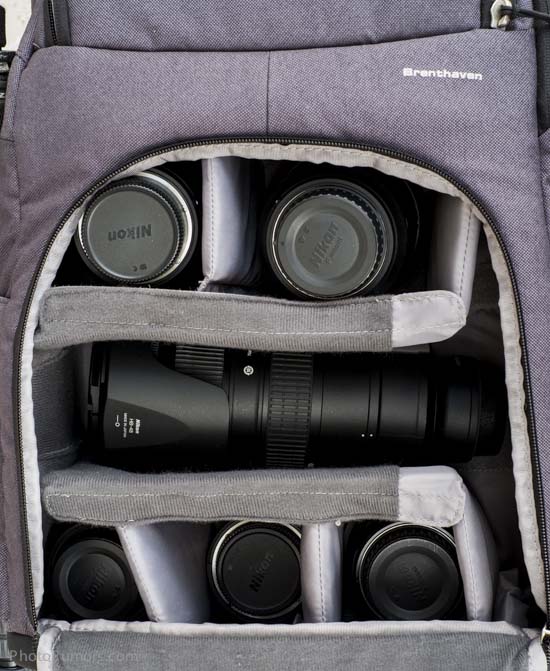 I was very happy to see the additional front straps – no backpack should be sold without those: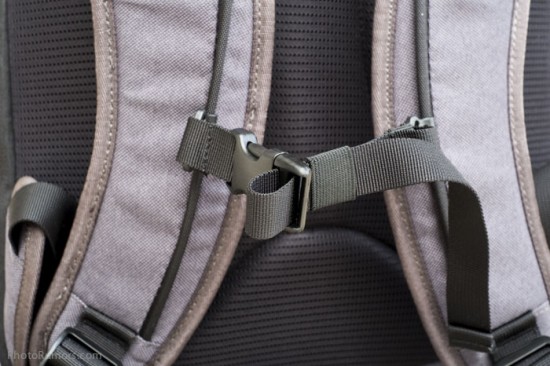 In one of the pockets you have a small LED light that is included with the backpack: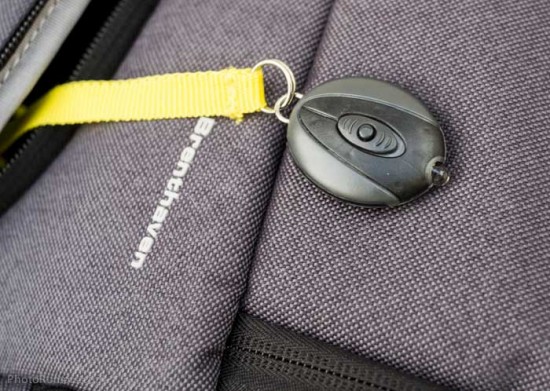 Another unique feature of the Brenthaven camera backpack is the BX2 Extreme Protection: a special foam protection that absorbs 90% of the energy of impact while maintaining consistent shape and performance:
If you register your new Brenthaven bag on their website, you will get 15% off your next purchase. Brenthaven products are also available on Amazon. Read also about the company's commitment to achieve Zero Impact on the environment.
Disclosure: The BX2 camera backpack was provided by Brenthaven for this review. Photorumors.com has no affiliations with Brenthaven.