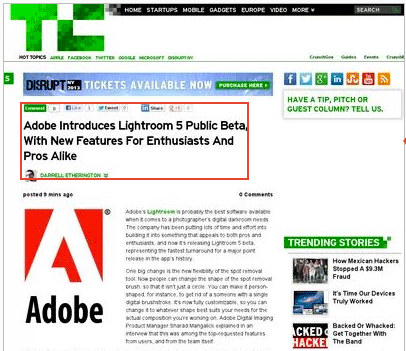 TechCrunch prematurely published an article on the upcoming Adobe Lightroom 5 public beta software. The Google cache version of the post should soon be available. Here are some of the changes in the new version:
New redesigned fully customizable spot removal tool with selectable shape.
New spot highlighting tool with easy spot removal and ability to selectively highlight an image.
New tool called "Upright" which that automatically corrects distortion.
Image editing in preview mode.