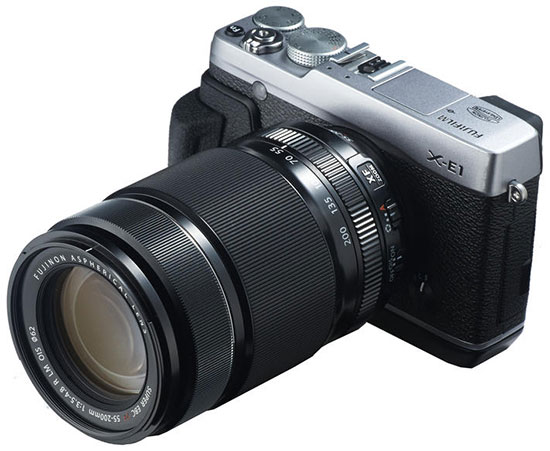 Fujifilm published several sample images from their just announced Fujinon XF 55-200mm f/3.5-4.8R LM OIS lens ($699). There will also be a new firmware update that will be released once the lens starts shipping:
Press release:
NEW Firmware will speed up the Auto Focus performance of the X-Pro1 and X-E1 compact system cameras

At the launch of the XF55-200mmF3.5-4.8R LM lens, FUJIFILM will upgrade the firmware for both the X-Pro1 and X-E1 cameras.  Thanks to a new algorithm, the firmware will be able to harness the full capability of the lens enabling both cameras to search the contrast AF quickly throughout the full range of focal lengths. The focus speed will be as fast as 0.7 sec. even if it searches from infinity to the Minimum Object Distance at the telephoto end.

By upgrading your X-Pro1 or X-E1 with new firmware you will also improve the AF speed with other existing XF lenses.


The firmware will be available to download from www.fujifilm.com nearer the launch of the XF55-200mmF3.5-4.8R LM lens.