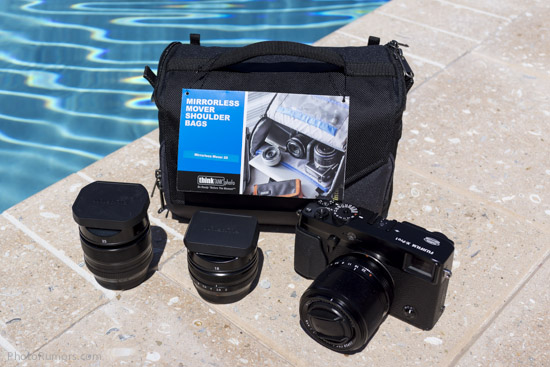 Think Tank Photo announced a new line of  Mirrorless Mover bags designed for compact system cameras. Here is a quick overview of the Mirrorless Mover 20 bag which the company sent me yesterday.
The Mirrorless Mover 20 bag comes with a thin strap: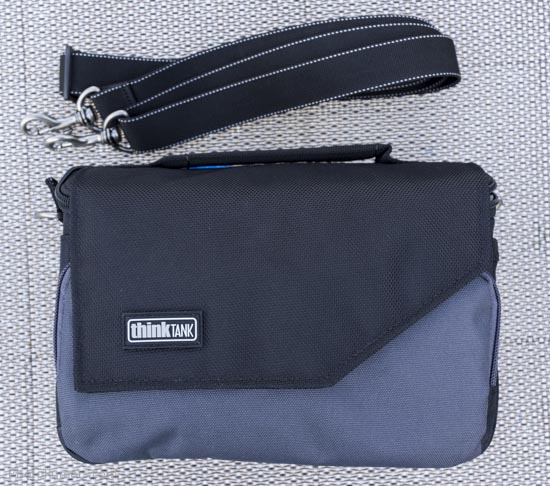 To top cover has magnets – allows for easy and quiet opening: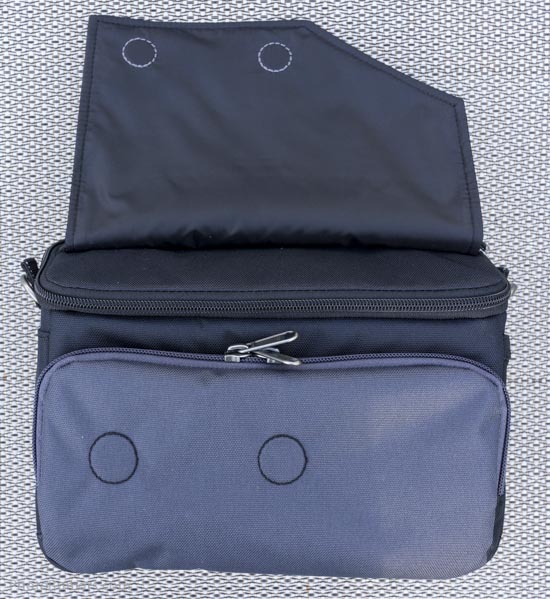 You can fit a mirrorless camera with an attached lens and maybe another 1-2 lenses (depending on the size of the lenses):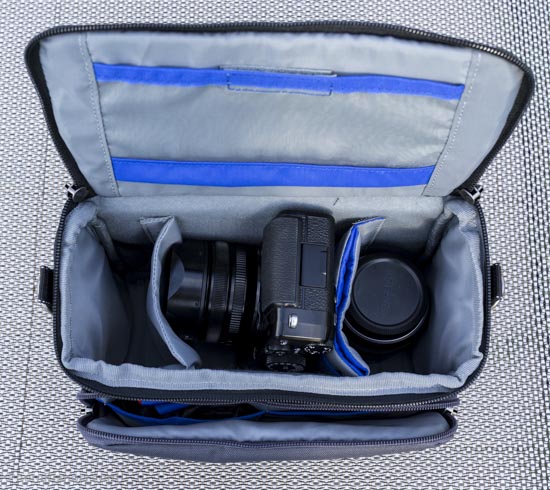 On the back there is a convenient belt loop: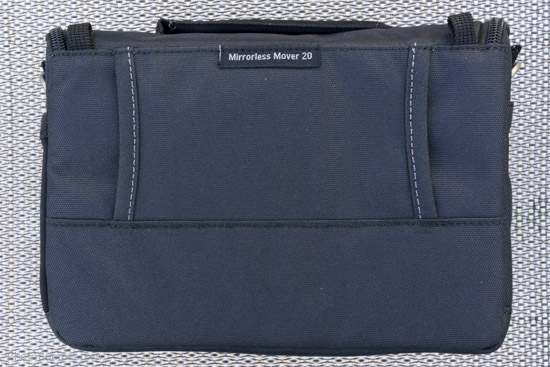 The front pocket contains the rain cover: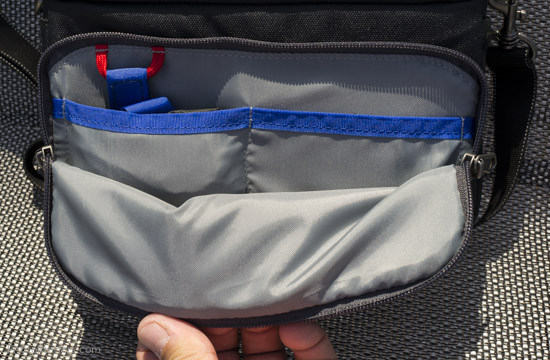 Technical details from thinktankphoto.com:
Available for purchase May 10th.
Scaled to fit today's smaller mirrorless cameras, this collection of bags offers consumers the same top quality materials and craftsmanship that Think Tank is known for. Unlike many other competitors bags in this class, our  collection does not cut corners in materials or craftsmanship. Using metal hardware instead of plastic buckles, high quality fabrics, YKK zippers and a new, magnetic closure, the Mirrorless Mover offer consumers quality and value.

Key Features:
• Designed specifically for mirrorless equipment
• High quality YKK zippers and metal hardware
• Multipurpose divider with smart phone slot and two SD card slots
• Belt loop attachment

Gear Profile:

Mirrorless Mover 20: Fits one medium size mirrorless body plus two–three lenses and additional accessories Example: Leica V–Lux, Olympus OM–D E–M5, Panasonic G3, GF5, GH2, Samsung NX5, NX11, NX210,
Sony NEX–5, NEX–6, NEX–7, or similar sized/smaller bodies.

Features:
•Flip-Top lid with magnetic closure provides quick access to gear
•Removable shoulder strap
•Rear slot for your belt or a Think Tank belt
•Easily accessible front zippered pocket for accessories
•Side pockets (stretchable/gusseted)
•Internal mesh pocket on the lid for battery or other accessories
•Grab handle on the lid
•Poly Ballistic fabric ensures durability
•Seam-sealed rain cover included

Specifications:
Mirrorless Mover 20:
• SKU: 87453000 658 6 (Black/Charcoal)
• 8.5" W x 5.3" H x 3.7" D (21.5 x 13.5 x 9.5 cm)
• ED: 8.9" W x 6.1" H x 4.5" D (22.5 x 15.5 x 11.5 cm)
• Smart Phone Slot: 2.8" W x 4.8" H x 0.6" D (7 x 12.3 x 1.6 cm)
• Weight (with all accessories): 0.7 lbs (0.3 kg)

Materials:
Exterior: All fabric exterior treated with a DWR coating while fabric underside is coated with PU for superior water resistance, YKK® RC zippers, 1680D ballistic polyester, 600D brushed polyester, Ultra-stretch pocket, antique nickel plated metal hardware, 3-ply bonded nylon thread.

Interior: removable closed cell foam dividers, 200D polyester, PU backed nylex liner, 2x PU coated nylon 210T seam-sealed taffeta rain cover, 3-ply bonded nylon thread.

Disclosure: Think Tank Photo is an affiliate sponsor of PhotoRumors.com.