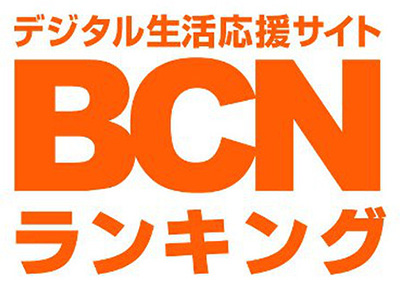 BCNRanking published their 2013 rankings the for the best selling DSLR and mirrorless cameras in Japan: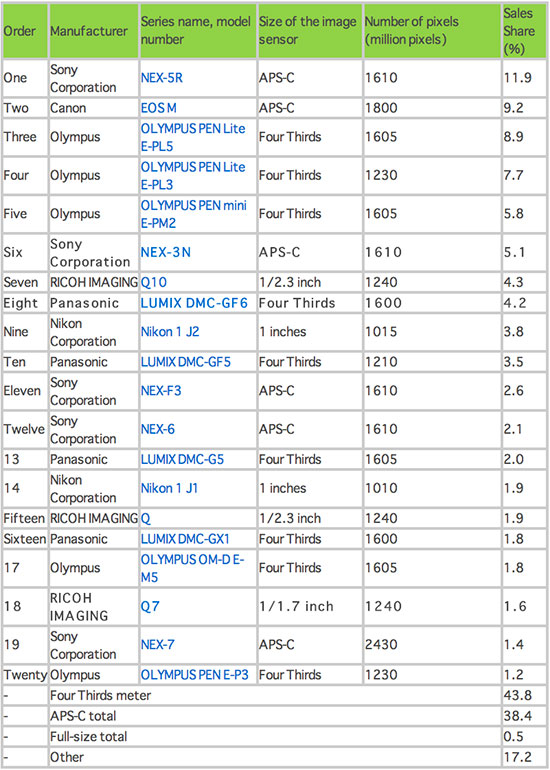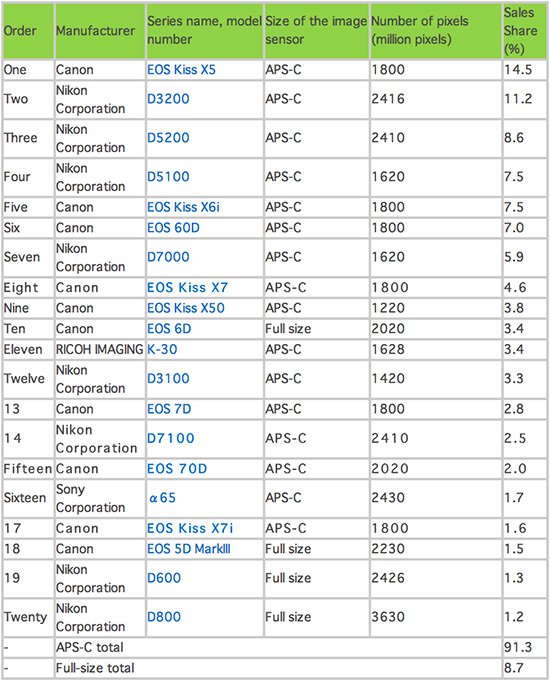 The New York Times published a controversial article yesterday on the future of the camera industry: mirrorless products may not have been the silver bullet solution everybody has hoped for. According to Credit Suisse imaging analyst Yu Yoshida only Canon, Nikon and Sony are likely to survive in the future:
"If you look mid-to-long term, digital camera makers are slipping and the market is becoming an oligopoly. Only those who have a strong brand and are competitive on price will last - and only Canon, Nikon and Sony fulfil that criteria."