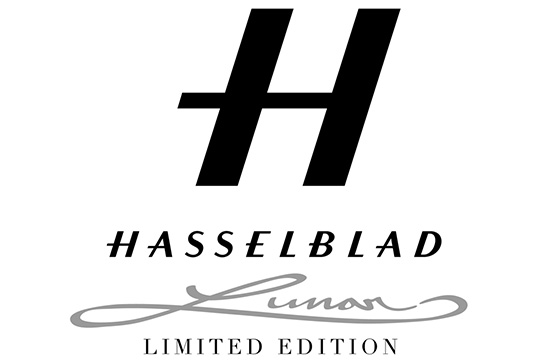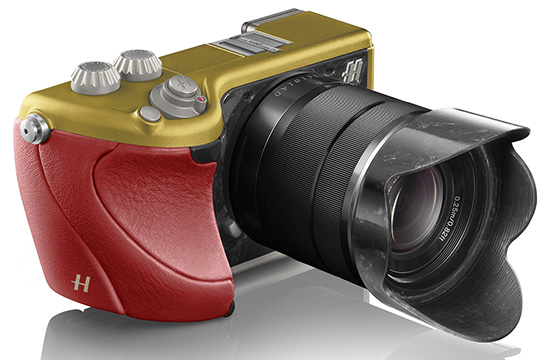 Hasselblad announced another Lunar limited edition camera. Only 200 pieces will produced. Shipping will start on January 31st and the price will be €7,200 (around $10,000). Read the press release, it's entertaining:

The camera Hasselblad has made for just 200 aficionados
Hasselblad has announced the launch of a brand new camera – but only 200 people in the world will ever get to own one.
The Hasselblad Lunar Limited Edition, bristling with latest capture technology and crafted in lightweight titanium, boasts a sumptuous, unique red Tuscan leather grip; a black leather shoulder strap accented with red stitching and an exclusive PVD matte gold-treated top plate – and comes with a  'before tax' price tag of €7,200.
Hasselblad has timed the launch of the latest edition in its highly popular Lunar range to coincide with Chinese New Year (Jan 31st).
Said Hasselblad CEO Ian Rawcliffe: "We wanted to celebrate what, coincidentally, is also known as The Lunar New Year, with a unique and iconic limited edition camera which we believe will be revered as a true example of camera art by photo-connoisseurs and collectors across the world. Only two hundred have been developed in our Italy-based design centre and the exclusive red and gold colours on the grip and body underpin the traditional Chinese belief that these shades represent good fortune and joy.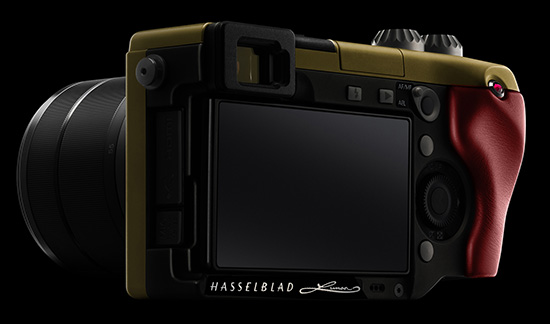 "Our Lunar mirrorless, interchangeable lens camera range embraces all the advanced technology found in top DSLR models and each unit in this latest Limited Edition version is offered sequentially numbered."
He added: "This is a unique opportunity for a very small number of discerning photographers who want high-spec shooting capability linked with matchless Italian craftsmanship in a point and shoot camera, to invest in a photo-capture icon."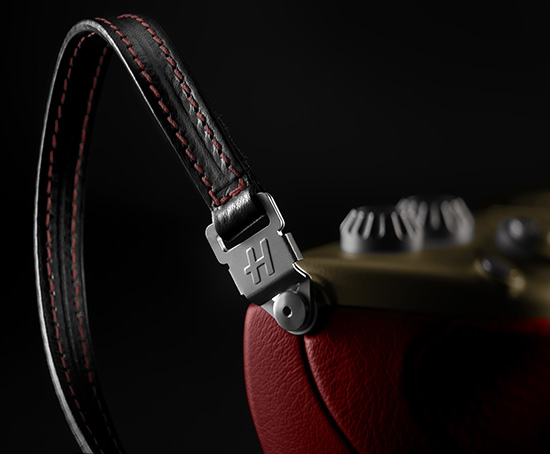 The feature-rich 24 megapixel Hasselblad Lunar Limited Edition camera incorporates Full HD Video capability and bundles with a black E-mount 18-55mm lens. The camera's wide range ISO sensitivity allows the user to shoot in almost any light. The unit's special PVD (Physical Vapour Deposition) finish provides hardness that is second only to diamond.
Hasselblad's Lunar range, first launched last year, was inspired by the company's first camera in space – the now legendary Hasselblad 500C.