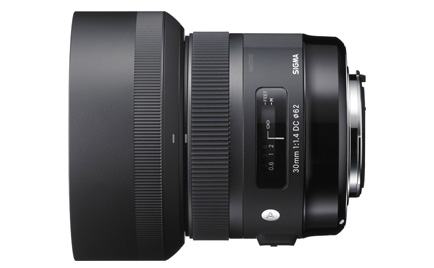 Sigma announced a Pentax and Sony version of their 30mm f/1.4 DC HSM lens:
The Sigma Corporation is pleased to announce the new Sigma 30mm F1.4 DC HSM, the large-aperture APS-C standard lens.

"SIGMA 30mm F1.4 DC HSM", the large-aperture standard lens with an angle of view equivalent to 45mm on a 35mm camera, is a superb go-to lens for artistic photography on an APS-C format digital SLR. Offering the bright F1.4 aperture and an angle of view extremely close to that of human vision, this lens is ideal for many different types of photographic expression.

Featuring an advanced design and the latest manufacturing technologies, SIGMA 30mm F1.4 DC HSM, the large-aperture APS-C format standard lens delivers the highest level of image quality worthy of the Art line. The photographer can leverage the shallow depth of field that creates beautiful bokeh for snap shots, portraits, landscapes, and many different styles of photography.