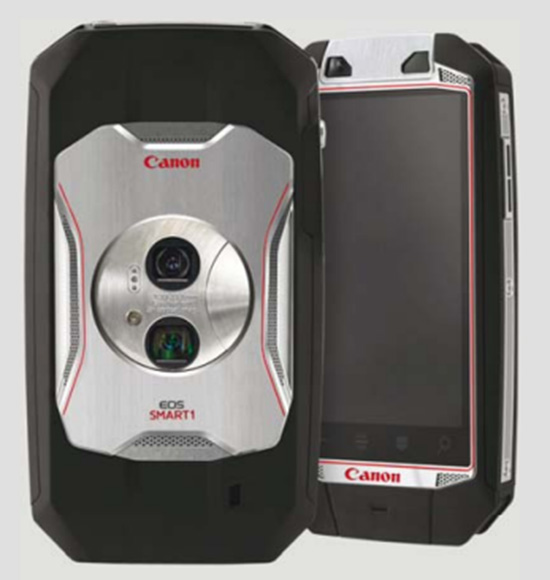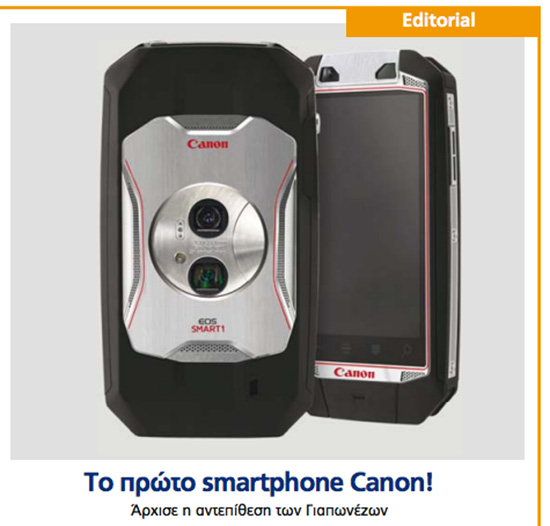 A Greek magazine published an article for a new Canon smartphone with the following specifications:
Android KitKat 4.4
8 core 64bit Snapdragon 615 with 8 ARM Cortex A53 inside
8GB RAM
64GB storage
CPS, Bluetooth, Wi-Fi
Double lens camera
The first camera has 1″ sensor 12,2×8,8mm 20MP and 35mm equivalent lens
The second camera has 1/1,7″ 10MP sensor with 3x liquid zoom lens (with liquid optical elements that change zoom range by piezoelectricity).
Stay tuned for more information. This could also be an early April Fools' joke.