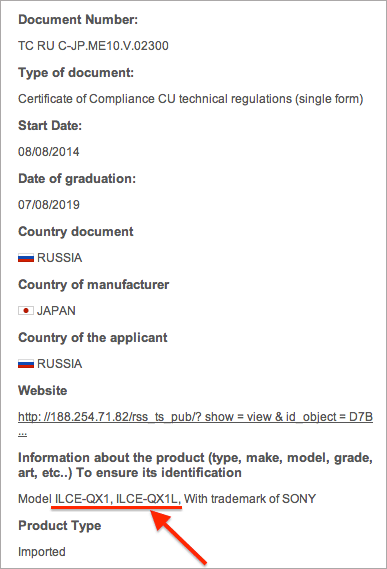 Sony has filed for a "Certificate of Compliance" in Russia for two new cameras labeled as ILCE-QX1 and ILCE-QX1L. I find it strange that the QX1/QX1L are described as "Digital camera / Interchangeable lens digital camera" since the current Sony QX10 and QX100 models are lens camera modules that attach to a smart phone and not an ILC.
Sony is expected to also announce a new QX30 camera.
In terms of lenses, I received some information that at Photokina Sony will release new versions of the 35mm f/1.4G and the 70-300mm f/4.5-5.6G A-mount lenses.