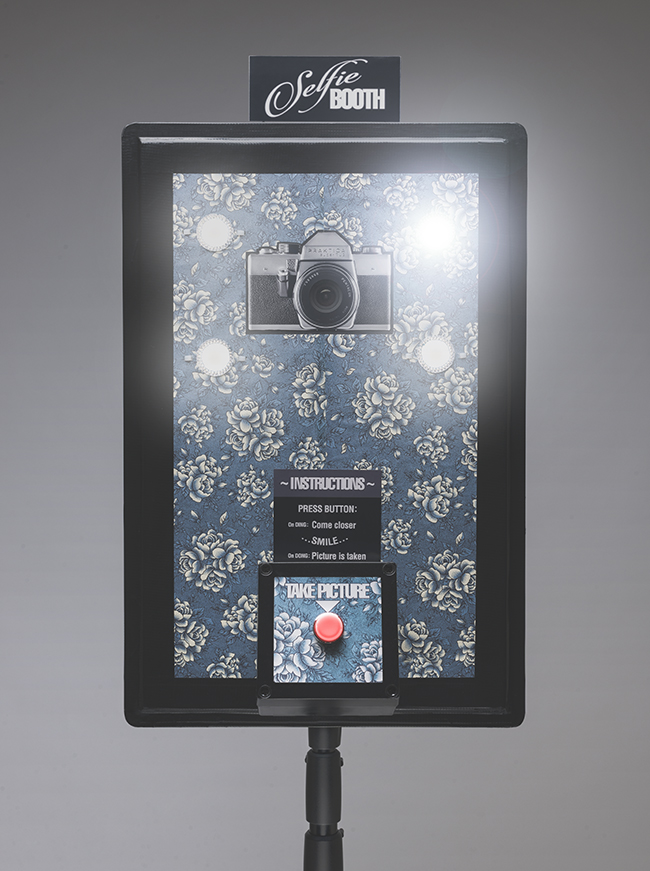 Today's guest post "Creating a photo booth with a GoPro Hero camera" is written by the Danish photographer Lars Brandt Stisen (website | blog | Twitter | Pintrest | Behance):
I promised our friends a photo booth for their wedding. They had already been scouting the internet and asking around for a solution without any luck, so I proposed to build one for the occasion.
The party were to be held here in Berlin (Germany) where I live, and I wanted to make a portable solution that wouldn't be too delicate, something I could throw in a taxi and take back with me when the party was over. So I came up with the "Selfie-Booth" which basically is a GoPro camera on a tripod.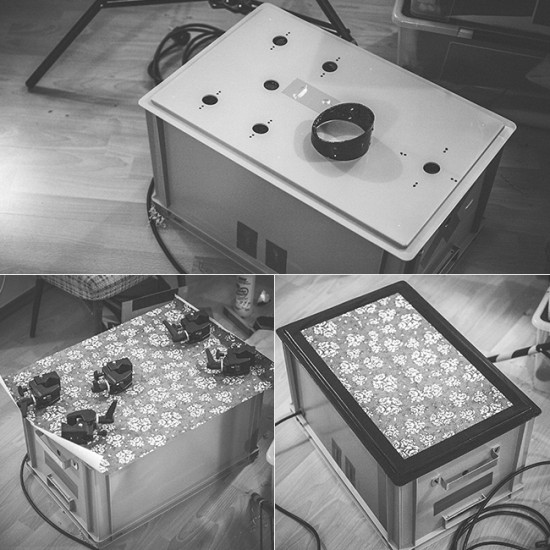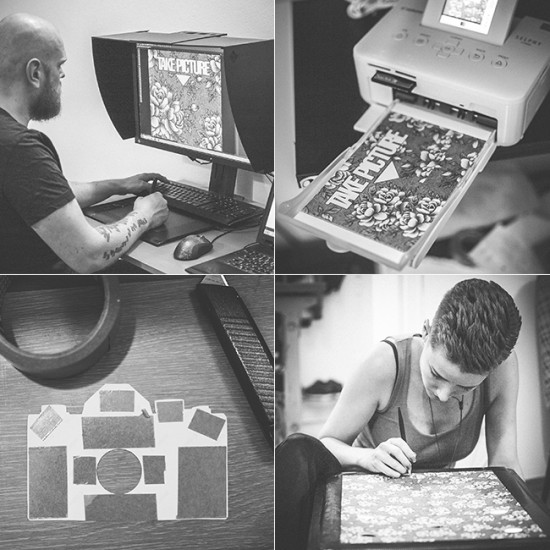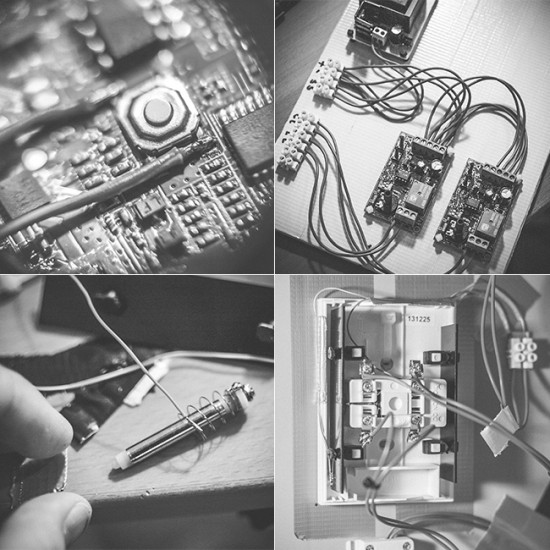 The camera (a GoPro HERO3+ Black Edition) is wired to a set of electronic timers and relays that control four LED lamps for the photographic lighting (the booth is capable of operating in complete darkness) including a doorbell for audible feedback. The booth is operated by the back-lighted industrial button mounted on the front. Everything is powered by a few transformers and fitted into a strong ABS plastic box I got from the local tools shop. I decorated the box in a style I hoped would go well with the hosts (fortunately it did).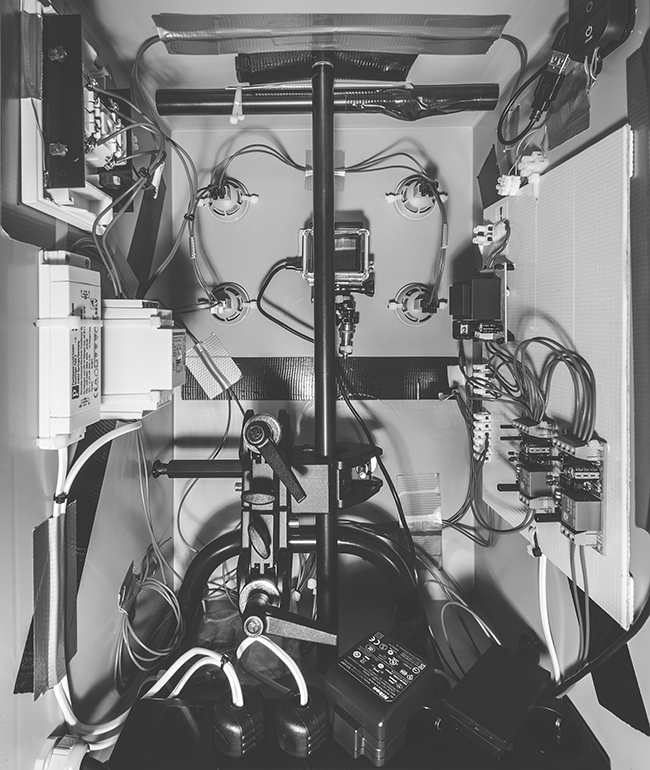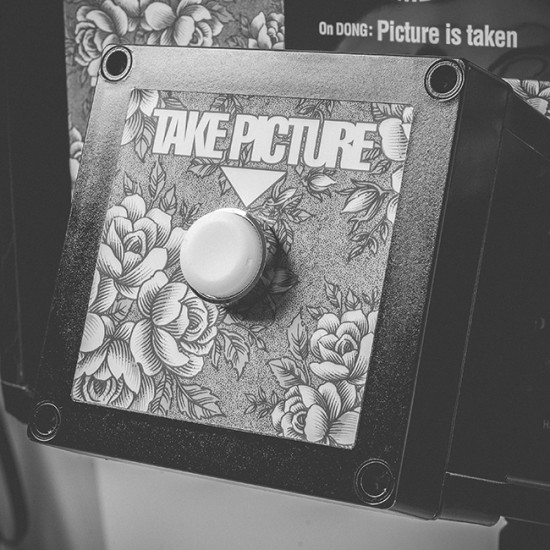 The booth performed extremely well and became a big hit among the guests. It also became a social meeting point at the party where people would take turns at the machine while talking and laughing at each others postures.
Even before seeing the images people started asking if they could rent or buy a photo booth from me, because the "contraption" with supplied costumes and props got everyone to mingle and have fun, they didn't even question the quality of the output. Fortunately the images (which I prepared and transferred to the bride and groom a few days later) turned out great and a lot of the guests now use them on their facebook profiles etc.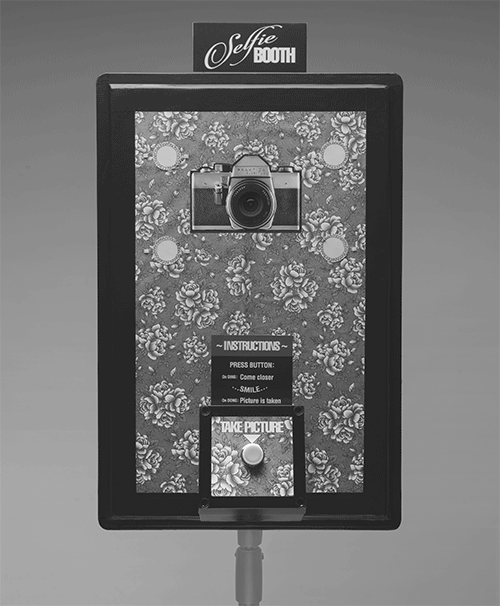 You can view the final image results on my Behance portfolio at: https://www.behance.net/gallery/19610211/The-Selfie-Booth
Let me know if you have any questions, and thank you for watching!
Lars Brandt Stisen is a Berlin based commercial photographer from Denmark, working in advertising and fashion with a background as software engineer and IT entrepreneur.
If you have an interesting idea for a guest post, you can contact me here.