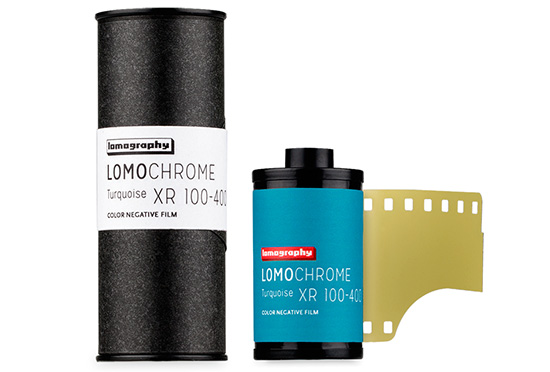 Lomography announced new LomoChrome Turquoise XR 100-400 film available in different formats and packaging (only 5,000 rolls are available, this emulsion develops in C-41):
Our newest film is capable of producing stunning color shifts and the great thing is that LomoChrome Turquoise is actually a regular color negative film which gives fantastic results without the bother of having to use additional filters – this clever film produces these picture perfect photos naturally. Each shot is an original, enchanting and a product of fantastic experimentation.

We are constantly thinking up and creating new films in the name of photographic experimentation! We also make and stock all sorts of film: from 35mm, 110, 120 to instant formats and in X-Pro, Redscale, Cine Tungsten, Black and White and Color Negative. Plus we have a worldwide network of LomoLabs where the films can be expertly developed. LomoChrome Turquoise continues our never ending love for creative film photography.
Sample photos taken with the LomoChrome Turquoise XR: