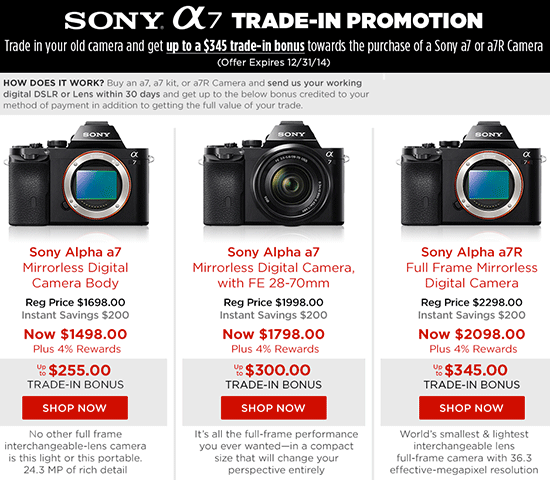 The Sony a7 series trade-in program is back. The participating cameras are Sony Alpha a7, Sony a7 kit with 28-70mm lens and Sony Alpha a7R. All three have an instant rebate of $200 each, 4% Adorama rewards and free Expedited shipping. You will need to trade-in your working used DSLR camera or interchangeable lens within 30 days after the purchase of a Sony a7 or before placing your order. The trade-in bonus is as follows:
Sony Alpha a7 – up to $255
Sony Alpha a7 kit with 28-70mm lens – up to $300
Sony Alpha a7R – up to $345
For more information, visit this Adorama dedicated site.