Sigma announced three new accessories: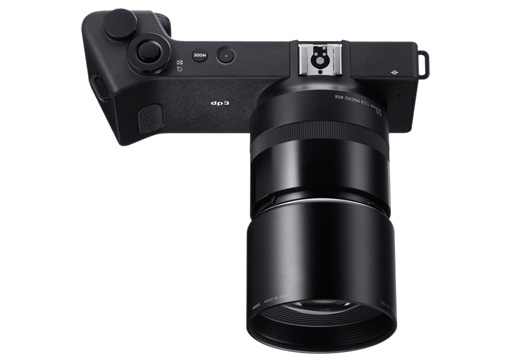 Sigma conversion lens FT-1201 for Sigma dp3 Quattro
Sigma announced the development of Conversion Lens FT-1201 that is exclusively designed for the SIGMA dp3 Quattro. When it is attached to the front of the lens, it magnifies the focal length of the lens by 1.2 times (60mm / equivalent to 90mm on a 35mm format), and does not change the f/2.8 aperture value. It consists of 4 ultra-high quality lens elements in 3 groups, and maintains excellent rendering performance while offering a different focal length and therefore more shooting possibilities.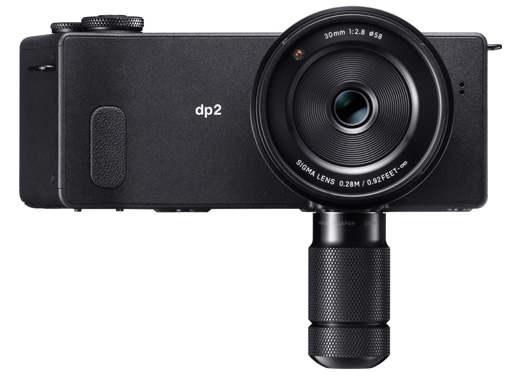 Sigma base grip BG-11
Sigma announced the development of BASE GRIP BG-11 designed for the SIGMA dp Quattro series. When it is attached to the screw hole on the bottom surface of the camera, it allows handgrip-style of shooting. It is compact and convenient and therefore very easy to carry. The bottom part of the Base Grip BG-11 has a screw hole so that it can attach directly to a tripod.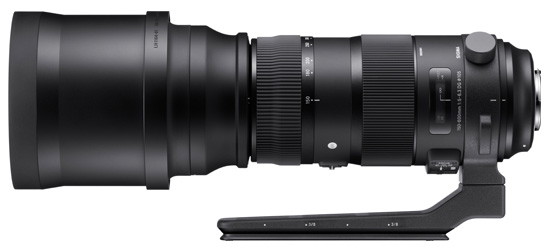 Sigma tripod socket TS-81
Sigma announced the development of TRIPOD SOCKET TS-81 that is the optional lens foot which can be attached to the SIGMA 150-600mm F5-6.3 DG OS HSM | Sports. It is compatible with the Arca Swiss quick release plate and the clamp. The deliberately designed length of its rail provides the flexibility to adjust the center of gravity making it balance perfectly, even while zooming or using accessories, such as a tele converter and battery pack. Consideration has been given to the portability and transportation of the lens when Tripod Socket TS-81 is attached. The lens hood can still be reversed and the lens stored in its original padded case, even with the Tripod Socket TS-81 attached. Incorporated into the Tripod Socket are safety stopper screws to prevent the lens from falling. There are 2 sizes of screw holes, 1/4 and 3/8, making it compatible with tripods other than Arca Swiss, too. When it is compared to the supplied tripod socket, it offers more space between the lens and device, and the change of grip has improved the usage as a handle for carrying.
Sigma also officially released the 150-600mm F5-6.3 DG OS HSM Contemporary lens.