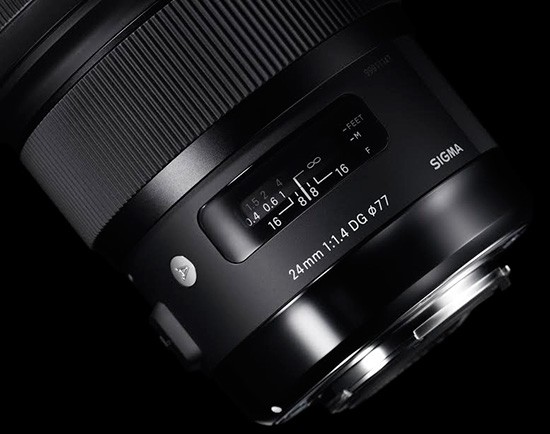 The first Sigma 24mm f/1.4 DG HSM Art lens reviews are already online:
 "It's not just the sharpness that's impressive, but the overall look of the images, including the smooth, attractive rendition of out-of-focus regions. Quite simply, it produces lovely pictures with the minimum of fuss." (Amateurphotographer)

"Stopping down to 2.8 has significantly improved the situation regarding the reception, at f 4 plays vignetting in practice no longer relevant." (d-pixx.de, translated)

"The test of the Sigma A 24 mm f/1.4 DG HSM shows that reputable producers really raise the prices a lot in this segment. The Nikkor AF-S 24mm f/1.4G ED which loses the duel with the Sigma in the most important categories, being less sharp both in the centre and on the edge of the frame, costs two times as much. It is also optically simpler and its build quality makes a less solid impression." (lenstip.com)
The Sigma 24mm f/1.4 DG HSM Art lens is expected to start shipping on March 15th according to Adorama or on April 20th according to B&H.